The MyEnglishTeacher.eu 9 day free course is quickly becoming very popular with more than 3,000 English learners registered in just three months.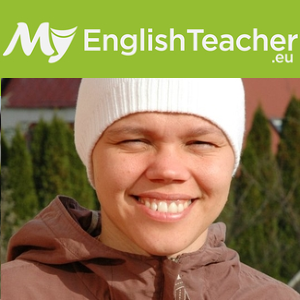 Budapest, - December 19, 2013 /MarketersMedia/ — The "How to Speak English Fluently" course at MyEnglishTeacher.eu is a fantastic resource which will help English learners to get the basics to become fluent in English. The course provides the amazing materials, tips and useful websites students can use. It is designed in a way that will help learners become less fearful and worried about grammar.
It includes effective tips to improve spoken English, tips to sound like a native speaker and helpful resources and websites that provide a comprehensive learning environment.
This December is the first year anniversary for MyEnglishTeacher.eu. In the past year more than 5,000 people have been able to quickly and effectively improve their English speaking skills. All this through the free and paid English courses that allow learners to synchronize a little bit of theory and a huge piece of practicing with native English speakers from the USA, UK and Canada.
Founder Anastasia Koltai comments, "When I launched MyEnglishTeacher.eu I wanted to improve my English and to become fluent in it. But I didn't really believe in the efficiency of course books. They are good for building your vocabulary, and improving your grammar, but you also need to practice a lot with a native speaker to remember all that stuff you've learned. And finally, you need to become fluent in English SPEAKING! This is our main goal. So, I decided to create The World's Most Friendly Online English Language School for Smart People, where you can practice with a qualified native English teacher and become fluent in English much, much faster!"
What are the free course subscribers are saying about the course: "I'm very grateful to you for so useful and well structured information, which will help me to improve my English knowledge to much higher level." Gundega Rebh?na from Turkey.
"Hi Anastasia Koltai, I'm very glad to get your lessons. I was probably like many of your students - good at tests but hopeless at speaking. I wish I had known your method earlier!" Nooshin Ka from Iran
Courses and more information is always updated and available to those who wish to improve their English speaking skills at the MyEnglishTeacher.eu blog and the MyEnglishTeacher.eu Facebook page.
About MyEnglishTeacher.eu:
When Anastasia Koltai first launched MyEnglishTeacher.eu, she wanted to improve her own English and to become fluent. She didn't believe there were efficient course books or the right type of information that was needed to build vocabulary and improve grammar or offer the type of practice that was needed. Because of this, she created The World's Most Friendly Online English Language School. This school allows learners to practice with qualified native English teachers and become fluent in English much faster than anywhere else. Today, more than 50,000 English learners all over the world are using their English lessons each month.
Contact Info:
Name: Anastasia Koltai
Email: Send Email
Organization: Meetu Ltd.
Website: http://www.myenglishteacher.eu/
Source URL: https://marketersmedia.com/myenglishteacher-eu-shows-english-learners-how-to-start-speak-english-fluently-in-9-days/29025
Source: MarketersMedia
Release ID: 29025