New upgrade to College Planning introduces We have partnered with YouScience. for popular College Planning.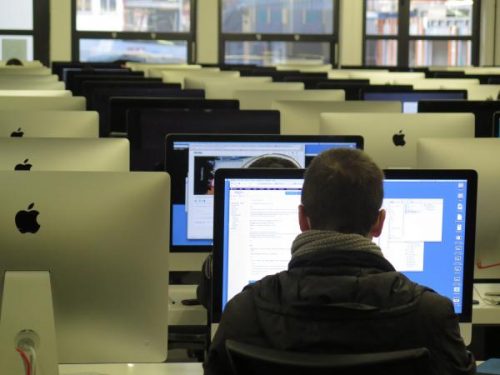 Wexford, United States - January 12, 2019 /PressCable/ —
My College Advisor, a Pittsburgh area College Planning firm, has announced a new upgrade to their popular College Planning program.
Their college planning curriculum includes everything from choosing a college major, SAT/ACT test prep, building the college list, applications and essay workshops, and of course Financial aid.
We have partnered with YouScience. Their patent pending algorithm uses "brain games" to determine the student's aptitudes and interest. The results are used to make the highest quality career and educational recommendations. The assessment takes about ninety minutes for the student to complete and results and recommendations are usually completed in a day or two. The counselor at My College Advisor then talks through the recommendations with the student to help them make decisions on career and college major.
Proper college planning is essential in today's competitive admissions process. An often overlooked but important part of the plan is choosing a college major. Nearly 80% of college students change majors, on average three times. One of the main reasons for this is that there is never any serious thought put into the decision.
Aptitudes are the most important consideration to making career and educational decisions. – Everyone is made up of a combination of innate qualities, or aptitudes. Think of it as your hard-wired potential. Some people call these "talents" or "strengths". It is important to understand that these abilities are distinct from interests, personality and skills, all of which can change over time. Because aptitudes are stable in nature, they can serve as a reliable navigational tool throughout a lifetime of decisions. Understanding your aptitudes arms you with special knowledge to better confront an ever-changing set of circumstances and challenges.
For instance, do you often see relationships between seemingly unrelated information? Do you make plans in your head or do you need pen and paper to see things clearly? Do you think literally, or translate information into images to conceptualize problems? In a team environment, will you add the most value as a specialist with specific skills or as a generalist who can manage the big picture? All of these questions and many more can be answered when you are offered a real evaluation of your innate abilities. While pursuits for which you do not possess a strong set of aptitudes are still achievable (motivation and effort can often overcome misalignments), understanding your natural abilities is a blueprint for maximizing your opportunities for satisfaction and success.
These are different than the assessments given by schools or available for free online. – Most other assessments are based on self-reported personality or interest surveys. YouScience's aptitude assessments use real ability exercises that can not be studied or gamed. The results provide reliable information about your areas of high potential
More information on College Planning can be found on the company website, www.PlanForCollegeAid.com.
Bill Porti, Independent Educational Consultant, had this to say:
This is a very valuable tool for students that are undecided on their major. It's also great for those students who have already picked an area of study, to confirm that they are making a good decision.
Contact Info:
Name: Bill Porti
Email: Send Email
Organization: My College Advisor
Address: 11676 Perry Hwy Suite 1303, Wexford, PA 15090, United States
Phone: +1-866-244-9971
Website: http://www.PlanForCollegeAid.com
Source: PressCable
Release ID: 469495