Online vape store Mt Baker Vapor is offering special deals on its devices before the Christmas holiday. The offers include discounts on two of their vaping devices.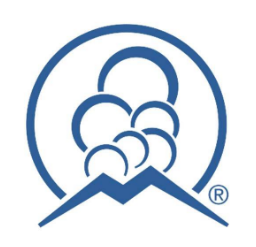 December 4, 2019 / / — Mt Baker Vapor, an online store selling vaping products, is offering discounted devices in the weeks before Christmas. The site is offering their new starter kits on sale in the period before Christmas, including the MVP 5 and Zlide Tube Kits.
The Innokin MVP5 is one of the devices on offer from Mt Baker Vapor. Designed with a built-in battery, the device can be recharged using USB-C. It has a variety of modes, functions and features, and the impressive 5200mAh battery can even be used as a powerbank to change other electronic accessories. It has a wide wattage range from 6W to 120W, and three preset wattage modes. It also features a full temperature control suite, power curve and Easy Select presets for both Ajax and Z-coils. The MVP5 includes a sensor suite with a compass, barometer, thermometer, and altimeter.
The Zlide Tube is another device from Innokin, which is a pen style device, ideal for Mouth-to-Lung vapors. It has a 3000mAh battery, with single-button operation that removes the need for wattage adjustments. The Zlide Tube has integrated Smart Coil Sensing, designed to accurately regulate wattage output based on the Z-coil. The three-color battery charge indicator makes it easy to monitor battery levels and it also features 1Amp Micro USB charging with pass through capabilities. The Zlide Tube is paired with the Innokin Zlide MTL Tank, which has a 4ml vape juice capacity, sliding top fill, bottom adjustable airflow and a plug and pull coil design.
Mt Baker Vapor is an online store selling electronic cigarette supplies and vaporizers. The store features devices, atomizers, coils, vape juice and vaping accessories, with the aim of supplying everything that vapers need. Founded in 2011, the company has grown over the years and has hired over 150 employees. They focus on treating their staff well, offering over minimum wage and full health coverage for all staff. In 2015, the company moved from Bellingham, WA to Mesa, AZ and has continued to grow since the move.
Both the MVP5 and the Zlide Tube vape starter kits are new to the Mt Baker Vapor online store. They will be available at a discounted price before Christmas, making them ideal to purchase for gifts or a pre-holiday treat for anyone who wants to begin vaping or vaping enthusiasts who want to add to their existing collection of vaping gear. The site also offers free shipping on orders over $50, in addition to selling a range of other vape devices and other products.
Visit the Mt Baker Vapor website at https://www.mtbakervapor.com/ to find out more about their holiday sale. For press enquiries, please contact Colette Thompson on 18775658273, email support@mtbakervapor.com, or write to 4355 E University Dr Suite 108, Mesa, AZ 85205.
Contact Info:
Name: Colette Thompson
Email: Send Email
Organization: Mt Baker Vapor
Address: 4355 E University Dr Suite 108, Mesa, AZ 85205
Phone: 18775658273
Website: https://www.mtbakervapor.com/
Source:
Release ID: 88937443