Mr. Mohammad Alshereda's article about the impacts of society on the ever-evolving social media is riveting.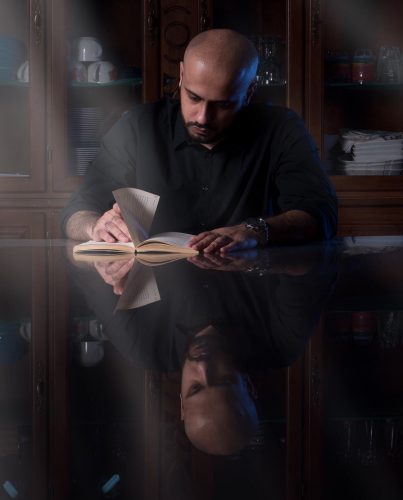 Kuwait - April 9, 2019 /MarketersMedia/ — As social media continues to change it is often a point of discussion among the masses how it is affecting our society. Few, however, dare to ask the reverse question: how does our society impact social media and how it develops? Mr. Mohammad did just that. In his compelling piece published by the Daily Press this year, he breaks down the effects of society's reliance on social media today and the how one can no longer exist without the other.
In the piece, Mr. Mohammad Alshereda goes into detail about the effects that social media has on people's everyday behavior, how they may perceive reality, and how actions may be planned for use in social media. He also touches upon the fact that many have used the medium to create businesses for themselves that push the economy forward, while major corporations and just about anyone now has a platform and a wider audience they can reach with it.
The concern, of course, is how society is being now built around this massive communication giant. Future generations may find that the way they behave is tied to social media along with the choices they make, and the careers they choose. Mr. Mohammad Alshereda urges the youth to examine the current tech landscape and to educate themselves about marketing strategies, business opportunities, and more that can come from social media. There is no doubt that both social media and society are now naturally tied to one another and there are no signs this will change soon.
"I'm not a scholar, I will always be a student.," said Mr. Mohammad Alshereda as he acknowledges that he, too, is learning about the intricacies of this phenomenon and what it could mean for society in the years to come. "If you stop learning, you stop evolving. Knowledge has no limits and the more you learn, the more you realize how ignorant you were," he continues as he sees the markets change and even education systems approach things differently. Whatever the future holds his contributions and observations are welcome. You can see Mr. Mohammad Alshereda's social discussion videos here.
About Mr. Mohammad Alshereda: Mr. Mohammad Alshereda is a contributor for the Daily Press, a Sociologist and a graduate of Kuwait University. His observations of society have opened up the field for discussion in his home country and beyond. His vlogs about today's social issues get many views, and he hopes to reach more people each day.
Contact Info:
Name: Mohammad Alshereda
Email: Send Email
Organization: https://instagram.com/englishkuwaiti
Address: Kuwait - Al Asimah Governorate Zahra
Phone: +965 66065758
Website: https://instagram.com/englishkuwaiti
Source URL: https://marketersmedia.com/mr-mohammad-alshereda-publishes-article-how-society-impacts-social-media/500455
Source: MarketersMedia
Release ID: 500455