Movie Scout is an open-source, user defined resource center for cinemaniacs everywhere and has published its communities list of the most anticipated films of 2014.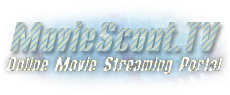 Tortola,, British Virgin Islands - - January 27, 2014 /MarketersMedia/ — When it comes to an honest appraisal of the film industry it can be difficult to find one, given the insipidity of the industry in co-opting its largest critics with endorsement deals and promotional considerations. The only way to really get a feel for how films are received, and indeed what films really matter, is to put the power of the critics in the hands of the audience. This is the mission of Movie Scout, an entirely user generated movie database that aims to combine Wikipedia and IMDb into a democratic, cinematic hub.
The website has now released its list of the best released movies for 2014 and includes unusual titles like Dedh Ishkiya, a Bollywood actioner, A Most Wanted Man with Phillip Seymour Hoffman and the latest Paranormal Activity. None of these are likely to grace the Oscars next January and yet they are among the highest rated by audiences.
The growing divide between what is commonly accepted to be good by the industry and what people are really looking for may be the cause of the rise in lowest-common-denominator cinema which appeals to peoples basest instincts, as their true tastes are getting harder to discern and more diverse at the same time.
A spokesperson for MovieScout.tv explained, "Our list looks starkly different from those created by stagnant film journalists from dying paper magazines and even more different from the lists created by IMDB's elitists. We believe our list is much closer to what people around the world are really excited for, including independent cinema releases and international films that aren't subject to the Hollywood hype machine. It's interesting to see that as the Awards season races toward the Oscars the vox populi at Movie Scout are more interested in horror franchises and intimate thrillers than the bombast of the Academy darlings."
About Movie Scout:
Movie Scout is open database for movies and TV series released in all years. The site provides detailed information about films including: description, actors, budgets, production companies, writers and directors, screenshots, reviews and much more. The portal also provides information about movies that are planned for release in 2014. Movie Scout also provides streaming links to portals where movies and TV series can be legally watched online.
Contact Info:
Name: Antony Maroon
Organization: Intme Ltd.
Phone: 1765886666116
Source URL: https://marketersmedia.com/movie-scout-publishes-list-of-best-movies-to-be-released-in-2014/31641
For more information, please visit http://moviescout.tv/
Source: MarketersMedia
Release ID: 31641