Thanks to recent advancements in cosmetic dental procedures, Mount Lawley residents can now fix problems like chipped, missing, damaged, discoloured or misaligned teeth without prolonged downtime and spending a fortune.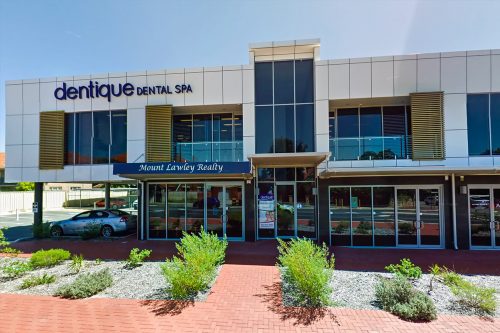 Mount Lawley, WA, Australia - April 7, 2021 /MarketersMedia/ — Cosmetic dentistry has gained immense popularity over the years. Due to the improvements in cosmetic dental procedures, dentists can now provide patients with a total dental makeover at an affordable price. Many of these procedures not only help a patient look and feel better, but can also assist in treating oral issues.
"The first step to getting your smile the way you want, is to consult with a dentist who offers cosmetic procedures to find out what they recommend." says Dr Camelia Furlan, the owner and principal dentist at Dentique Dental Spa. "With so many different procedures available, a consultation will help you break down the best options for you."
One of the most popular cosmetic dentistry procedures is teeth whitening. Teeth whitening or bleaching is done to maintain or improve the natural colour and shine to the teeth. According to Dentique Dental Spa's website, over time, teeth can lose their natural luster and become discoloured or stained. With the use of a highly effective whitening gel and a laser or a laser-like light a dentist can help patients lighten their teeth up to 10 shades lighter in just one visit. Organisations like the Australian Dental Association regularly acknowledge that professional teeth whitening treatments done by dentists are faster and more effective than other over-the-counter whitening options.
Dr Furlan mentions "A popular cosmetic dental procedure is the use of dental implants, which are a permanent solution for missing teeth and more durable than other options such as dentures. Additionally, dental implants may assist in preventing facial sagging which can occur for patients with missing teeth."
Straightening teeth is another service area in cosmetic dentistry. "There are several procedures within cosmetic dentistry that can help patients fix their crooked or uneven teeth," states Dr Furlan. "Many dentists offer an orthodontic treatment called Invisalign. Invisalign is a set of clear aligners that work similar to traditional metal braces. Invisalign is an excellent option for adults as it can straighten your teeth faster than metal braces and can be easily removed for eating and brushing teeth."
Regarding the other options for repairing teeth that may be uneven, damaged , chipped or gapped teeth, Dr Furlan advocates porcelain veneers. "They can help in cases where the patient has cracks or large spaces between their front teeth thus enhancing a patient's smile"
A cosmetic dentist can provide a myriad of cosmetic solutions ranging from the simplest teeth whitening practices to dental crowns, veneers and dental bridges. "Our dentists will even offer a free virtual consultation to go over treatment options, including cost estimates."- said Dr Furlan.
About Dr Furlan and Dentique Dental Spa
Dentique Dental Spa is a locally owned and operated cosmetic dental practice in Mount Lawley, focusing on the services of Invisalign, digital smile design, porcelain crowns, composite or porcelain veneers, dental implants, Zoom teeth whitening, dental check-ups plus restorative and preventative dentistry. To learn more about their dental clinic and the various cosmetic dental services that they provide call (08) 6244 0089 or go to www.dentiquedentalspa.com.au.
Contact Info:
Name: Dr Camelia Furlan
Email: Send Email
Organization: Dentique Dental Spa
Address: 6/145 Walcott St, Mount Lawley, WA 6050
Phone: 08 6244 0089
Website: http://www.dentiquedentalspa.com.au
Video URL: https://youtu.be/1afIDBy9xYY
Source URL: https://marketersmedia.com/mount-lawley-dentist-releases-report-on-the-benefits-of-cosmetic-dentistry-for-cost-conscious-patients/89002714
Source: MarketersMedia
Release ID: 89002714