Mod Your Bod a website dedicated to nurturing healthy and proactive attitudes to fitness, fat loss and muscle gain has released new fitness plans and reviews for the summer season.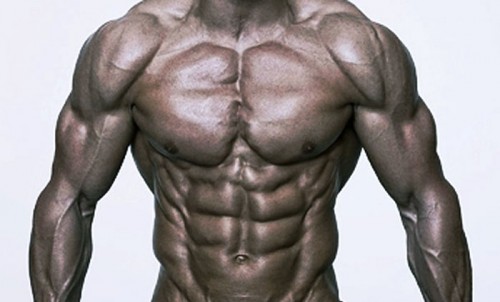 Honolulu, HI,, United States of America - - April 30, 2014 /MarketersMedia/ — Fitness is at the center of the public consciousness right now, with the obesity epidemic and the medical consequences of remaining unfit being plastered throughout the news headlines. Many seem to misunderstand the concept of fitness however, thinking of it as a result and not a process. Mod Your Bod is a website that is dedicated to overcoming that misconception by sharing the best processes through which to cut fat, build muscle, and develop fitness while at the same time being more capable and energetic than ever before. The website has recently published new advice and reviews to help people get in shape for summer.
The site offers detailed explanations of fashionable fitness trends in nutrition, with guides on everything from the Paleo Diet to If It Fits Your Macros, a means of eating whatever people want as long as it fits in the right balance of macronutrients. The site also offers cheat sheets on how to quickly eat to gain muscle or cut fat respectively, with tips and sample menus.
But diet is only half the story, to which exercise is the essential counterpart. As well as common practices like running and going to the gym, the site explains useful types of calisthenics and HIIT workouts that help people cut their fat percentage and build muscle in a reasonable amount of time to be fitted around work.
A spokesperson for Mod Your Bod explained, "It's funny that people think of exercise as a chore or of a great body as being some unobtainable ideal. While not everyone will be a rail thin model, that look isn't even healthy, and everyone can easy move toward being the best version of themselves with just a few simple alterations in lifestyle. Once they get the momentum behind them people find it easier and easier to progress, and come back to the site to find new ways of getting the best results."
About Mod Your Bod:
Mod Your Bod offers Diet Plans, Nutrition Tips, Workout Routines, Supplements, and Exercises to help visitors achieve their fitness goals and live a healthier lifestyle. The site is regularly updated and includes high quality, original editorials as well as product reviews and recommendations to help people get the most from their positive lifestyle changes.
Contact Info:
Name: Kai Vaughn
Organization: Mod Your Bod
Phone: 8083684233
Source URL: https://marketersmedia.com/mod-your-bod-offer-publishes-new-advice-guidance-and-inspiration-for-transforming-bodies/42436
For more information, please visit http://modyourbod.com/
Source: MarketersMedia
Release ID: 42436