Web access, networking and online searches are done increasingly with mobile devices. With this trend, Native Apps found in the App Stores may become a thing of the past.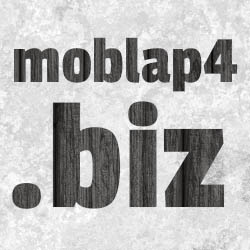 December 18, 2012 /MarketersMEDIA/ — Desktop computers and laptops will never disappear, but they are becoming secondary to mobile devices when it comes to web access. What should really be alarming is that mobile device usage is becoming the preferred method to access the web while at home.
Desktop computers are likely to be always needed because of their economical computing power. Laptops are great because software necessary for school/work projects can be utilized while still allowing for couch computing. But mobile devices are the go to gadget when it comes to modern day web access. Web browsing and online searches are done increasingly by mobile devices. By 2014-2015 mobile web access will surpass traditional web access.
The following statistics should be convincing that an online presence needs to be optimized for mobile devices:
- 50% of local searches are done with mobile devices and growing.
- 95% of people who own mobile devices have used them to search local info.
- 79% will go back to the search engine and look elsewhere if a site is not mobile.
- 52% of users said that a bad mobile experience made them less likely to engage with a company.
- Redemption rate of mobile coupons are 10 times more than traditional print.
- 84% of purchases in the U.S. are influenced by online searches.
With 50% of searches online being done with mobile devices one may think of a scenario where someone is on the go or out and about, needing to see something on the fly. Sure this most definitely happens everyday, and a lot. But it so much easier to grab an iPhone, Android or other type mobile device and start tapping away while lounging around at home. It's a big production to boot up the computer and wait for the anti-virus software to load before accessing the web online. Even the thought of having to go through that is defeating. Nowadays people just grab their smartphones in order to immediately access the web, and increasingly, while at home.
More frequently today, smartphone users are clicking away from websites only to find themselves searching again because the site wasn't optimized for mobile devices. And contrary to the Native App phenom with resulting TV commercial wars that contain smartphone manufacturers bragging about the number of apps in their app stores, most businesses do not need a native app in the app store. In fact, pretty soon, HTML5 and mobile web app development may make that an obsolete phenom. If not to that extreme, it should be noted that already, most businesses and website owners are choosing wisely to go with a mobile web app.
When comparing a Native App against a Mobile Web App, a few things become apparent. There is a common misunderstanding that a native app will increase brand exposure. The truth is that over 60% of native apps are never downloaded. It is just as difficult to rank a native app in the app store as it is to rank a website for online searches.
It has been found that Mobile Web Apps go viral faster than Native Apps. Mobile Web App features have the ability to tap into a mobile devices native features. They already look and feel the same as native apps. jQuery Mobile, CSS3, and HTML5 with Mobile Web App development is gaining momentum and already becoming the preferred choice for many.
Lastly, it may likely take 2 months for Apple to approve a native app into their app store. It may even be rejected. If changes need to be made to the app then it needs to get back in line to be reviewed. These are the reasons Mobile Web Apps are becoming the more intelligent choice.
Contact Info:
Name: Joe Vecchio
Email: Send Email
Organization: moblap4.biz
Address: P.O. Box 2557 Worcester, MA 01613
Website: http://moblap4.biz
Source URL: https://marketersmedia.com/mobile-web-access-predicted-to-surpass-traditional-web-access-by-2014-2015/1990
Source: MarketersMEDIA
Release ID: 1990