Adding additional auto policy coverages is less expensive than what you pay for the liability portion of your policy. If ever involved in a serious wreck, the benefits outweigh additional cost.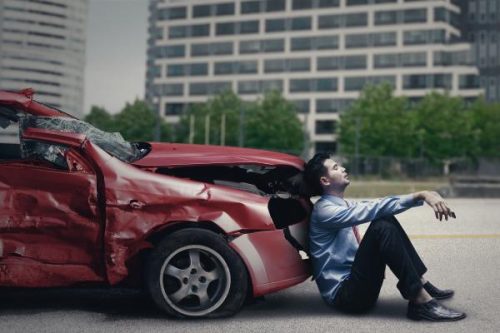 Fayetteville, United States - December 11, 2018 /PressCable/ —
Many drivers have no idea what type of insurance coverage they have on their vehicles. Often, people simply rely on their insurance agent, and only get what the minimum required by law.
"This is a problem because people have no insurance coverage available that protects them and their family." Remarked Northwest Arkansas Personal Injury Attorney J. Timothy Smith
Recently, a wreck happened in -, Arkansas, which was a clear liability. This means the victim was not at fault, and the other parties' actions were the cause of the wreck. However, the victim sustained very significant injuries, and will end up with medical bills more than $100,000.00 as well as significant loss income.
In cases like this, the person who caused the injuries had significant limits of liability insurance available that will cover the client's damages. Unfortunately, not only did the other driver not have enough insurance coverage, but their auto policy was not valid at the time of the wreck, meaning there was no money available to cover damages. Car wrecks happen every day, and there are simply too many drivers that are driving on the roads without any automobile insurance.
The Uninsured Motorist
This is a type of insurance coverage available with all insurance companies, which covers you and your family when the driver who caused your damages does not have any insurance. When someone is hit by a driver with no insurance, if they have uninsured motorist coverage available, then their insurance company will step in and handle the claim and will cover damages up to the limits of liability. In the example described above, the victim was fortunate enough to have uninsured motorist coverage on their policy, but they only carried limits of $25,000.00. So even with medical bills totaling more than $100,000.00, and a loss of income, the only insurance benefits available for them to recover were the limits of $25,000.00 available under the personal automobile insurance policy uninsured limits. A situation like this is a nightmare, as they- must try to figure out how to make a minimal amount of money stretch far enough to cover the damages. In many cases that is an impossible task.
The Underinsured Motorist
This is another type of insurance coverage available with all insurance companies who write automobile insurance. Underinsured motorist coverage (UIM) kicks in when you sustain damages in a car wreck and the driver that caused the wreck has liability insurance, but their limits are not enough to adequately cover damages. In the case described above, if we change the facts to where the negligent driver did have liability insurance, but only carried the required Arkansas state minimum of $25,000.00, then those limits would not come close to covering the damages that the victim has sustained. In this case, if the victim had underinsured motorist coverage available under their policy, they could then make a claim against the company for the damages up to the limits available under the policy.
Just as with the uninsured motorist coverage, the underinsured motorist coverage is a great way to make certain that you and your family are protected; if you are involved in a serious car wreck.
Medical Payments Coverage
This type of coverage is often referred to as no-fault medical coverage, or personal injury protection coverage, and is available with all automobile insurance policies. Most policies seen carry limits of $5,000.00 per person. This coverage is referred to as no-fault medical pay because it will pay your medical bills when you are involved in a wreck regardless of fault. Many people think that if they have health insurance they don't need this. This is not the case. With most health insurance policies, there are deductibles and out of pocket expenses. When you are in a wreck, you can use the medical payments coverage to help with the out of pocket expenses, to meet the deductibles, and for any other medical related expenses that might incur.
Talk to your insurance agent about adding uninsured motorist coverage, underinsured motorist coverage, and medical payments coverage to the automobile policy.
Contact Info:
Name: Tim Smith
Email: Send Email
Organization: Elliott & Smith Law Firm
Address: 4302 North Waterside Court, Fayetteville, AR 72703, United States
Phone: +1-479-587-8423
Website: https://www.elliottsmithlaw.com/
Source: PressCable
Release ID: 454762