Minh Duc Green has been named the most eco-friendly company as their products are considered to be safe for the environment.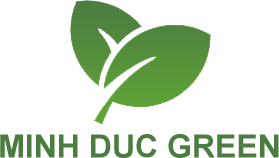 Hanoi, Vietnam - December 26, 2019 / / — Minh Duc Green has become the most environmentally friendly company in Vietnam. This organization sells paper cups which are a better alternative to plastic ones. Hence, it is considered by the business sector to provide its clients with the most eco-friendly items in the nation. Even the company received an award for its high-quality eco-friendly product that is sold on the market.
Moreover, this company is said to be selling a colossal amount of paper cups along with paper straws, paper bowl, paper box, etc. With official reports from the firm, it has been stated that this year has been the most profitable for the company. The demand for their products increased with people wanting to use items that would be environmentally friendly.
The CEO of this organization stated, "With started manufacture items of paper instead of plastic as we all can see the problems of using boxes, cups, bowls, etc. which are made of plastic. Hence, we wanted to start our business but at the same time help the environment in the process. Thus, we became so popular in Vietnam in a short time."
Apart from these, people also love to use their product as they deliver quite fast and also offer exchange options if any good supplied by them turns out to be defective or low grade. According to their customers, products sold by them are of high quality always and is also stylish. Hence, their products' demand is increasing daily in this country.
Furthermore, due to the increasing demand for their items, the company has decided to expand their business and offer their services all over Vietnam. The organization's goal is to become the best in this industry and keep increasing their clientele. Though the board has discussed this matter, it is not official yet about the date for the expansion.
However, the firm has informed that they have potential investors ready who would play a crucial part in their expansion process. How this takes place is something everyone has to wait and watch for now.
The VP of this firm mentioned, "We know that people care about making the environment better and thus, supports the green initiative but didn't think we would get such massive response. We are really happy to have received the award for high-quality eco-friendly products and with passing time we will even offer better products that are good for the environment."
So, if you are looking for an alternative to plastics, then you should opt for paper cups, boxes, bowls, and more from this company.
About the company:
Minh Duc Green is an environmentally friendly organization that offers eco-friendly products such as straws, cups, bowls, boxes, etc. which are made of paper. Just after 2 years into this business the company has won an award for best environmentally friendly products and received high praise from the business community and their clients.
Contact Details:
Facebook: https://www.facebook.com/onghutgiayminhducgreen
Medium: https://medium.com/@onghutgiayvn_85520
Pinterest: https://www.pinterest.com/minhducgreen/
Twitter: https://twitter.com/minhduc_green
Contact Info:
Name: Danny
Email: Send Email
Organization: Minh Duc Green
Address: Lot 1M6, TT6 Street, Bac Linh Dam, Hoang Mai, Hanoi.
Phone: +84 977624034
Website: https://minhducgreen.com/
Source:
Release ID: 88940702