MIENNAM Education, one of the top educational organization based in Vietnam, introduced the certificate of Pedagogical Practice today. Applications are invited from 8.30 pm.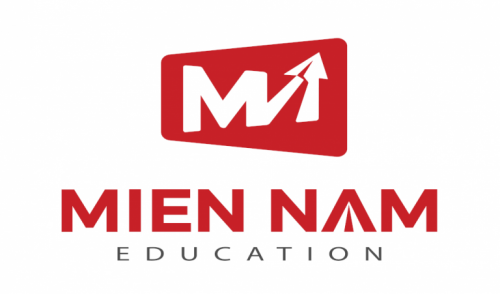 Hochiminh, Vietnam - December 3, 2019 / / — MIENNAM Education, a renowned educational organization made an announcement of its two-month program for the certificate of Pedagogical Practice on three levels- College Pedagogical Profession, Professional pedagogical intermediate, and professional-pedagogical profession. This certification course is in place of modern teaching necessities.
"Our organization aims to depart from the traditional mode of teaching and break into the arena of artful teaching. This will enhance the critical thinking of the students and provide them with employability skills." said the spokesperson of MIENNAM Education.
This certificate incorporates the skills, abilities, attitudes, and awareness needed to support the theory of Critical Pedagogy. The course will follow a basic structure of the study, which includes an introduction to pedagogy and teaching as a profession and practice of micro-teaching.
The course will be conducted on Saturday and Sunday. Registration online will be open from 8.30 pm today till December 6, 2019 (5 pm). The curriculum vitae needs to be filled in by the candidate. Interested candidates can send their documents via post. The program will apply to those who have completed their graduation. The Graduation certificate, transcripts, and ID card should be notarized.
The two-month training will be based on specific modules. In these couple of months, five exams will be conducted, two theoretical and the rest practical. The course will focus on employability skills like attitude, confidence, communication, interpersonal skills, preliminary managerial skills. For more details, please visit the website: mne.edu.vn
This certificate course is designed to enable practical teaching skills by drawing on one's practice and on-going training. "Upon the completion of two-month training, the student will be able to adopt a reflective approach to teaching and continually modify instructional approaches. By constructing an inclusive environment, positive learning will be facilitated." opined the spokesperson of MIENNAM Education. He further stressed the enhancement of the teaching-learning process, which would bridge the gap between a teacher and a student.
The training is guided by a team of highly qualified teachers who are experts in this field. The teaching and learning methods at this institute are modern cultivating maximum cultural development.
About the Company
MIENNAM Education is an educational organization located in Ho Chi Minh City, Dong Nai, Binh Dinh, Binh Thanh, Binh Duong. It is affiliated with universities, colleges, intermediate schools in the country and abroad to organize enrolment and training courses in Ho Chi Minh City and surrounding areas. This organization also features vocational guidance. It is an apex institute offering a diverse range of certificates, which include fields such as primary, pedagogy, Information technology, and foreign language. They aim to provide top-notch training services.
Facebook: https://www.facebook.com/mne.edu.vn
Contact Info:
Name: Tiana
Email: Send Email
Organization: MIENNAM Education
Address: 20 Pham Van Dong, Linh Dong, Thu Duc, Ho Chi Minh City
Phone: +84 2822 44 6464
Website: http://mne.edu.vn
Source:
Release ID: 88937154