Local South Florida Pastor Daniel Isaiah Shalach launches new Home buying Program for Floridians with bad credit.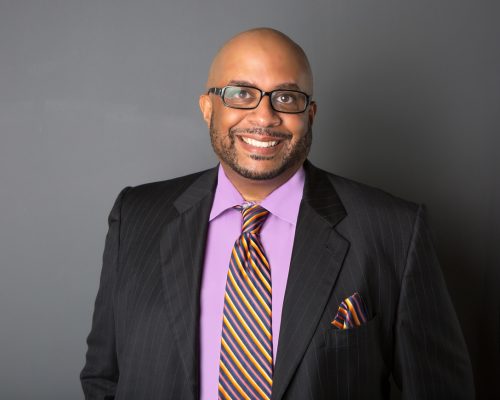 Miami, United States - February 22, 2019 /MarketersMedia/ — Miami-Dade County has found a solution to the dual homebuying affordability crisis, consisting of low credit scores and rising home prices. With more than half of the county's families spending in excess of 30 percent of their gross income on rent and the qualifying credit scores not rising to the occasion, many are left out in the proverbial "Miami cold" of non-homeownership status.
Enter Daniel Isaiah Shalach, a South Florida pastor who has been serving Miami-Dade County for the better part of two decades. and has earned the plaudits from the mayor's office, state officials as well as his peers for his work at teaching fiscal literacy to the community.
Shalach and his partners Derick Kuilan and Shasta Baker have built a company lasered on helping repair credit with a biblical perspective, Crown Credit and Debt Solutions. Crown has partnered with Miami-Dade County and H.U.D to help South Florida residents who intend to buy a home but have bad credit fulfill their ownership dream. With a proven and tested 12-month (on average) program they take those who have challenges buying a home and turn them into savvy, budgeting and home-ready prospective buyers with good credit.
"I was tired of seeing so many people I interacted with daily complain about their lack of homeownership due to their lack of good credit." Shalach said. "I knew it was deeper than what it seemed, many had been through divorce, others had their identity stolen, some had made bad decisions and still others had zero money management skills. We had to step up, there was no one doing what we needed to get done in the capacity that we are doing it, as a one stop shop."
Shalach has teamed up with a team of select Realtors and bankers who work diligently to not turn home-buying applicants away when they cannot qualify but rather defer them to Crown Credit and Debt Solution's home-buyers' program.
Crown's program helps clients build positive credit, legally repair their credit, get rid of inaccurate items, while teaching the client how to budget and save money. Compounded with the county programs available and the H.U.D. education classes, graduates of the Crown Program find themselves more than ready for the task of owning a home and keeping it.
"I was so adamant to seeing people prosper that I teamed up with one of South Florida's leading financial minds and we created a program for would be investors with bad credit who can become purchase ready, buy a fixer upper, repair it with government funds and turn that into a rental as they buy a second home. This is what we do, we help create successful and self-sufficient homeowners." Shalach said.
Realtors and loan officers looking to team up with Crown Credit and Debt Solutions to turn unqualified applicants into thankful homeowners can call for an interview @ (305) 722-3778.
If you are a person with challenged credit and in need of help, visit www.Crown.Credit and make an appointment for a free credit analysis and audit.
Contact Info:
Name: Daniel Shalach
Email: Send Email
Organization: Crown Credit and Debt Solutions
Website: http://www.Crown.Credit
Source URL: https://marketersmedia.com/miami-credit-repair-for-would-be-homeowners-by-local-church/484480
Source: MarketersMedia
Release ID: 484480