Christian credit repair company in Miami focuses on teaching consumers how to buy a good car for less money and lower payment.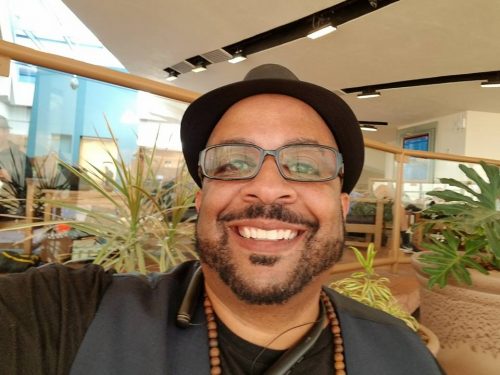 Miami, United States - February 23, 2019 /MarketersMedia/ — Many big city dwellers use public transportation and never have the need for a vehicle. Take any of the five boroughs in New York, or cities like Seattle, Washington and San Diego, California. It could be argued that in these cities buying a vehicle is more status symbol than necessity. Unfortunately, South Florida residents do not have the best options for public transportation and with the rain forest humidity and desert heat, a working car is a necessity rather than a luxury. With low credit scores, bad credit and lack of knowledge many South Florida residents are left either walking, depending on whatever transportation they can find or paying outrageous prices and monthly payments for the need of a vehicle.
However, thanks to Crown Credit and Debt Solutions, South Florida residents have gotten their day in the shade. A new "Get Credit, Get Rolling" program has taken Miami by storm. The program is the brain child of Daniel Isaiah Shalach, a South Florida Pastor and well-known fiscal literacy teacher. The "Get Credit, Get Rolling" program is designed to help consumers in three distinct areas. First, they take individuals with bad credit and repair their credit by legally removing any incorrect or negative data including bankruptcies, repos and even medical bills. Simultaneously, they teach the consumer how to budget, save money and how to make strategic decisions when shopping for a car insuring they get the best APR, bottom price and lowest monthly payment possible. Lastly, with a good credit score achieved and stronger credit profile they take the consumer by the hand and send them to one of their vetted affiliates at select dealerships or assist them in getting approved for a low interest rate loan at a local Credit Union, making them "cash buyers" when they go shopping.
"I grew up in New York and I never needed a car, but the minute I came to South Florida my life changed." Shalach said. "With busses coming sometimes only on the hour, I was pressed to make it at the scheduled time or wait sixty minutes in the heat and sun. Now, I have the power to help people like single moms, parents with children, and people that …well made bad decisions in the past. I don't believe you should be paying the equivalent of rent for a car. I think a car in South Florida is a necessity and no one should have to put money down or have a large payment. This is why we started the program to champion the little guy and make him or her a credit giant."
On March 15th 2019, Shalach who has been teaching classes to South Florida consumers on both car buying and homeownership since 2003, and his partners Derick Kuilan and Shasta Baker are launching their "Get Credit, Get Rolling" 3.0 program which will revolutionize the car buying process and make consumers the ones in the driver's seat when they walk on to a car lot.
"Cash is king, but credit is queen and like in chess, the queen is the most powerful piece on the board. We teach consumers how to maneuver their good credit and credit knowledge correctly, so they are never used as a pawn in the car buying process." Shalach said.
If you are a dealership representative looking to team up with Crown Credit and Debt Solutions to turn unqualified applicants into thankful car buyers you can call for an interview @ (305) 722-3778.
If you are a person with challenged credit and in need of help, visit www.crown.Credit and make an appointment for a free credit analysis and audit.
Contact Info:
Name: Daniel Isaiah shlalach
Email: Send Email
Organization: Crown Credit and Debt Solutions
Website: http://www.Crown.Credit
Source URL: https://marketersmedia.com/miami-credit-repair-company-gets-people-into-new-cars/485229
Source: MarketersMedia
Release ID: 485229