Mhconsults.com offers a new approach to cloud services and IT support, one which benefits clients in a number of ways.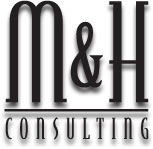 Natick, MA,, United States of America - - July 25, 2014 /MarketersMedia/ — According to research firm Gartner, companies will spend an estimated $3.9 trillion on IT in 2015, a 3.7 percent gain over current year spending, and outsourced services, such as cloud services, play a large role in this. Companies need to find a provider capable of helping them move forward in terms of their IT services as technology continues to rapidly change. Many in this situation opt to rely on M&H Consulting, an IT support company and cloud services provider, founded by Tom Harriss and Gavin Mish.
"M&H Consulting, in business for 13 years, offers non contract, low cost IT support for small offices, as the company understands small businesses need access to resources available to much larger companies. Many opt for preventative maintenance and ongoing IT support, yet the company works with each client to find a program which best meets their unique needs. The company serves a wide range of industries, including design firms, non-profits, real estate offices, and CPAs," Tom Harriss explains.
Gavin Mish expands on this, stating M&H Consulting will come in to evaluate a company's current IT situation, from the network and office systems to the workflow of the organization. This allows the company to obtain a complete background of the technology infrastructure to determine where changes need to be made. The company then works together with the client to make the recommended changes, including establishing a preventative maintenance program to purchasing new systems. The approach used by M&H Consulting helps small to mid-sized businesses, by ensuring each client makes the necessary changes, ones allowing them to stay competitive, while ensuring they aren't spending money on unnecessary upgrades or purchases.
Others turn to M&H Consulting, LLC for assistance with cloud services. Many companies now choose to make use of the cloud to expand their business without purchasing new servers or computing devices. With use of the cloud, companies find employees can work from anywhere and IT costs decrease. M&H Consulting handles the maintenance of the cloud, saving the company money, and the cloud services undergo regular upgrades, so clients no longer need to worry about outdated technology.
"Call today for a free initial consultation. Companies cannot afford to fall behind the competition, yet many do thanks to outdated technology or a lack of IT support. M&H Consulting ensures this never happens, by using a comprehensive approach to both cloud services and IT support. Clients find their business benefits in a number of ways when they choose to outsource these tasks," Harriss states.
About M&H Consulting, LLC:
M&H Consulting, LLC, founded in 2001, offers full time technicians dedicated to assisting customers with low cost, pro-active technical support services. The local Massachusetts company handles all IT tasks, from regular maintenance and new hardware/software installations to emergency and help-desk troubleshooting, along with affordable priced services.
Contact Info:
Name: Tom Harriss
Organization: M&H Consulting, LLC
Phone: (866)-964-8324
Source URL: https://marketersmedia.com/mh-consulting-llc-offers-new-ways-to-save-on-it-support-and-cloud-services/56115
For more information, please visit http://www.mhconsults.com
Source: MarketersMedia
Release ID: 56115