Mercury Installment Loans offer a new kind of loan designed to be kinder to borrowers, and have made their service quick and simple with a new one step application process.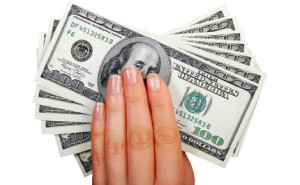 San Francisco, CA,, United States of America - - April 28, 2014 /MarketersMedia/ — Payday loans have proven both necessary and extremely controversial to a growing number of people. Some view payday loans as predatory, preying on those least able to repay and trapping them in 'debt spirals' that see them owing thousands when they only borrowed less than a hundred. However, these people use these loans because traditional bank loans are harder to secure and take a much greater period of time. Mercury Installment Loans offers a form of installment loan in which individuals can take out an amount and pay it back in installments across multiple time periods, from seven days to three months. Despite these flexible payment terms unlike other loans borrowers can get access to funds in 24 hours. These are ideal for people looking for installment loans for bad credit, and timely repayment even improves the credit rating.
Mercury has launched two new improvements to their service with a new one step application process that is designed to be both quick and intuitive and a new consultation center for any potential borrowers who have questions or concerns.
Once the new form has been filled in the terms of the loan will be calculated and described in detail to borrowers with no obligation, so they can decide to move forward on terms they are happy to accept.
A spokesperson for Mercury Installment Loans explained, "Our installment loans provide a means for people to bridge the gaps in their finance while spreading the repayments over multiple installments, which means people are far less likely to be trapped in a debt spiral like they would on payday loans. There are no rollover fees as there are with payday loans, and yet we've made them far easier to secure than traditional bank loans, and stand by our promise to get the money into our users' accounts within 24 hours. Our commitment to helping customers has led to the new simplified application form and the launch of our new consultation center. We believe both the loan and the customer service we provide gives borrowers flexibility and support when they need it most."
About Mercury Installment Loans:
Mercury Installment Loans offer a unique lending service to bridge the gap between short-term payday loans and conventional long-term bank loans. They provide online loans which can be repaid in a set number of installment repayments, from a week to a month or even three months. The system offers several advantages over payday loans and can be better budgeted by individuals, who can even benefit from an improved credit score.
Contact Info:
Name: Joe Bragg
Organization: Brandoutreach
Phone: (415) 632 1664
Source URL: https://marketersmedia.com/mercury-installment-loans-offers-new-one-step-application-to-new-installment-loans/42094
For more information, please visit http://mercuryinstallmentloans.com/
Source: MarketersMedia
Release ID: 42094