Medford, OR computer repair company Sunrise Computing announced the launch of its computer building services for VR ready systems. The IT services & computer repair company builds virtual reality computing hardware that can support newer VR headsets such as the Oculus Rift S.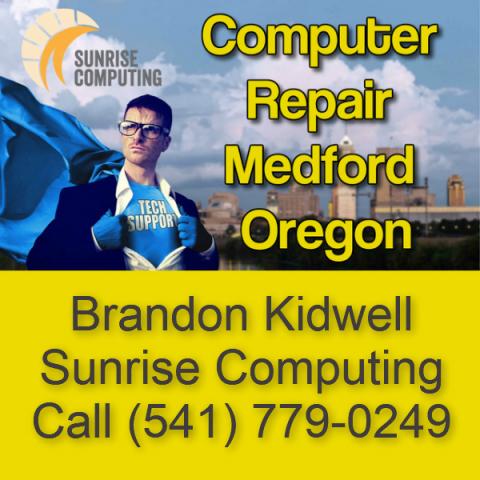 Medford, United States - May 28, 2019 /NewsNetwork/ —
Medford, OR computer repair company Sunrise Computing announced the launch of a custom PC build service for virtual reality applications. The service covers the design and building of VR ready PCs coinciding with the launch of the Oculus Rift S virtual reality headset.
More information about Sunrise Computing is available at https://sunrisecomputing.net
Oculus VR, the virtual reality division of Facebook, announced the launch of the Oculus S, a generational replacement for the original Rift PC VR headset. The virtual reality headset requires computing hardware configurations that are capable of delivering higher VR framerates.
VR gaming computers are built to handle CPU-intensive and GPU-intensive multithreaded games, delivering stable, reliable, and future-ready performance. The team of computer & IT systems specialists at Sunrise Computing customize computers for VR applications. All VR PC builds in Medford, OR are covered by a 1-year warranty on defective parts, free diagnoses & fixes for 30 days, and complimentary antivirus protection.
The virtual reality custom PC build service is available to consumers and businesses looking for builds or upgrades to existing hardware to support high-end VR gaming or entertainment. The company also offers free assessments of existing hardware to determine VR readiness.
Sunrise Computing is a trusted IT company in the city of Medford for its managed IT services, network & security, cloud services, and PC & laptop repair. The company also provides remote IT support, Google Ads & Facebook marketing, server & and client hardware builds, and hardware upgrades or replacements.
According to owner Bandon Kidwell, spokesperson for the Medford, OR VR PC builders, "We are happy to announce our support and custom VR PC build services for consumers and businesses who are looking to upgrade or customize their hardware for an immersive virtual reality experience."
For more information, see https://maps.google.com/?cid=584838585739680530 and https://goo.gl/posts/PpBzX
About Sunrise Computing
Founded in 2015, Sunrise Computing is a local IT services & computer repair provider for small & medium businesses in the Rogue Valley region of southwestern Oregon. The company's client list includes marquee brands such as Fred Meyers, Victoria's Secret, Ross, and TJ Maxx. For more information and free consultation call 541-779-0249 or visit the URL above.
Experience: Brandon Kidwell has over 10 years of professional experience in computer hardware, networking and troubleshooting. Certifications include A+, network+, Cisco, Fortigate, and more.
According to owner Brandon Kidwell, the mission statement of Sunrise Computing is: Straightforward and easy tech support for all.
The company offers the following services:
● Medford computer repair services and Ashland computer repair services
● Medford computer networking services and Ashland computer networking services
● Medford residential computer repair and Ashland residential computer repair
● Medford business computer repair and Ashland business computer repair
● Medford computer store and Ashland computer store
● Medford Windows computer repair and Ashland Windows computer repair
● Medford Apple computer repair and Ashland Apple computer repair
● Medford Mac computer repair and Ashland Mac computer repair
● Medford TV streaming setup and Ashland TV streaming setup
● Medford phone screen repair and Ashland phone screen repair
● Medford network and WiFi diagnostics and Ashland network and WiFi diagnostics
● Medford custom computers and Ashland custom computers
Contact Info:
Name: Brandon Kidwell
Email: Send Email
Organization: Sunrise Computing
Address: 1257 N Riverside Ave #12, Medford, OR 97501, United States
Phone: +1-541-779-0249
Website: https://sunrisecomputing.net
Source: NewsNetwork
Release ID: 517202