A Thailand based Company Mea's Collection releases new product earlier this year after 6months of product development and 8 more months of testing they are ready to share their new product with the world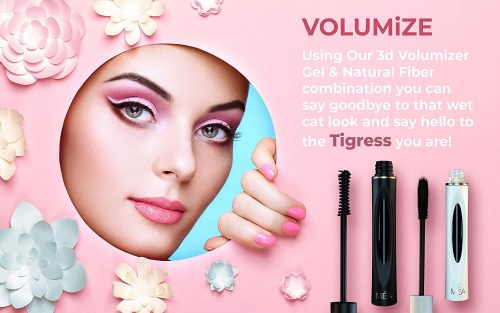 Bangkok, Thailand - September 14, 2019 /MarketersMedia/ — Mea Collection is owned and run by a married couple in Thailand. Mea means engaged or married woman in Thai, and the couple wanted to use a name that was both easily recognized in the country, as well as internationally.
The word "mea," which is pronounced as "me-ah," is both a term of endearment for romance, as well as an empowering name. "Khun Mea" is given to any woman who's either the wife or girlfriend of any man, who makes all the important household decisions.
With this name, the company is committed to creating a brand and products that are both empowering and beauty-enhancing.
Such is the goal of Thailand-based cosmetics brand Mea Collection, whose recently launched 3D Mascara Duo Fiber Lashes just made its way to US shores. A pair of beautiful, large eyes is one of the standards of beauty. But alas, not everyone is gifted in this arena, and thus the need for tools to enhance one's eyes.
The 3D Mascara Duo Fiber Lashes, in particular, is now available for order through Amazon, and buyers get to enjoy free shipping anywhere in the United States. The first 500 customers also get a free Mea Collection eyeliner along with their purchase.
The 3D Mascara Duo Fiber Lashes claims to lengthen, volumize, and maximize natural eyelashes. It comes in a specially-designed box and contains two tools to thicken eyelashes: The magnifying gel, and the 3D natural fibers.
The Duo Mascara's features is said to include the following:
• smudge-proof
• waterproof
• hypoallergenic formula
• cruelty-free
• volume boosting
• lengthens natural lashes
• made of natural fiber from green tea extract
• made of natural safe ingredients
Applying the 3D Lashes takes only 3 steps:
Step 1: Apply the magnifying gel on lashes.
Step 2: Apply the natural fibers while gel is wet.
Step 3: Reapply the magnifying gel on lashes.
To get a good result, Mea Collection says to do the 3 steps on one eye first, followed by the 2nd eye. For double volume, the brand says to repeat each process on each eye.
Aside from the 3D Mascara Duo Fiber Lashes, Mea Collection has also recently launched their Hydro-colloid Acne Patches, which sold out in Thailand in less than 30 days.
The Acne Patches, which are made to treat and remove acne and blemishes, comes in 4 sheets with 24 patches in each. They are made of hydrocolloid dressing, which are translucent, so once the patches are put on a blemish, the brand claims they will be unnoticeable.
The patches are non-breathable, and the brand claims the material is said to protect acne or blemishes from dust and other pollutants. Foundation can be applied over the patch making it compatible to wear with make-up.
The patches are put on the face overnight and removed in the morning. Ingredients used are non-toxic on the skin, and no drugs or alcohol are included in the formula.
Mea Collection's products can be found on Amazon, where potential customers can find them under the Amazon 4D mascara, or mascara fiber lashes Amazon search categories. For the acne patch, customers can also find it under the Amazon acne patch categories.
Mea Collection's website is www.mea-collection.com where more information about the company and the products are found.
Contact Info:
Name: Sabrina B.
Email: Send Email
Organization: Mea Corp Co., Ltd.
Website: https://www.mea-collection.com
Video URL: https://youtu.be/zEPgm5hgirc
Source URL: https://marketersmedia.com/mea-collection-launches-3d-mascara-duo-lashes-in-the-united-states/88918545
Source: MarketersMedia
Release ID: 88918545