Singapore Private Equity firm Unity Group launches new Agglomeration:tm: on German Stock Markets. Investors given unique opportunity to access fast growth, small businesses, from around the World.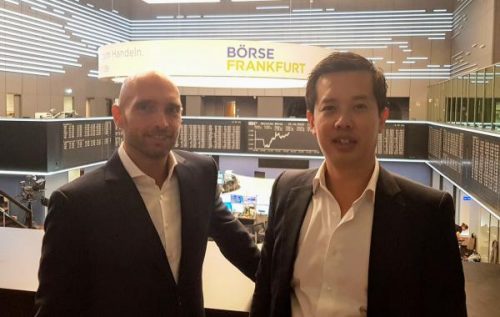 Singapore, Singapore - November 29, 2018 /PressCable/ —
Singapore -based private equity firm, Unity Group, is pleased to announce that MBH Corporation PLC had its prospectus approved by the UK Listing Authority and consequently became the first International company to move from the Dusseldorf Market to the Primaermarkt. Unity Group is leading the effort to reinvent the way small businesses use the capital markets to scale up through a process called Agglomeration
The Agglomeration model allows good, profitable well run companies to come together and share a public holding company, whilst leaving the founders in operational control of their own business.
Jeremy Harbour, founder of Unity Group and originator of the Agglomeration strategy explained; "Small businesses typically make up 50% of global GDP and up to 90% of private sector employment in some countries, yet the risky and illiquid nature of small companies make them unattractive to sophisticated investors. By grouping them together under a Diversified Investment Holding Group (DIHG) like MBH Corporation PLC, we can once again connect investors with those who create the value in the world"
Callum Laing who is Co-Founder and Chairman of MBH Corporation PLC said "Moving up to the Primaermarkt allows us to cross list on to Frankfurt and Xetra. Now investors from all around the world can benefit from the Agglomeration strategy that brings together fantastic small, fast growing businesses from different countries and sectors."
He added "We creat massive shareholder value through a combination of highly accretive, script only acquisitions, and the the various cost and scale advantages that come from those companies being part of a bigger group"
Unity Group only works with small businesses that are debt free, doing more than $1m in net profit and are still looking to expand. Harbour explained that they have dozens of such companies keen to join Agglomeration's like MBH and that Unity also works with the companies afterwards to help them grow in the the PLC environment.
About Unity Group Private Equity
Unity Group is based in Singapore with an office in England. It works with small businesses and investors around the world to successfully implement Agglomeration
Contact: info@unity-group.com
Contact Info:
Name: Charlotte Fordham
Organization: Unity Group
Address: #17-06 Peninsula Plaza 111 North Bridge Road, Singapore, Singapore 179098, Singapore
Website: https://www.unity-group.com/
Source: PressCable
Release ID: 450919