King Tiger Martial Arts Virginia Beach offers 2 weeks free classes to children, teens and adults to teach martial arts skills and life lessons. It's been said that martial art is a great addition to healthy lifestyle and can apply to many things in life.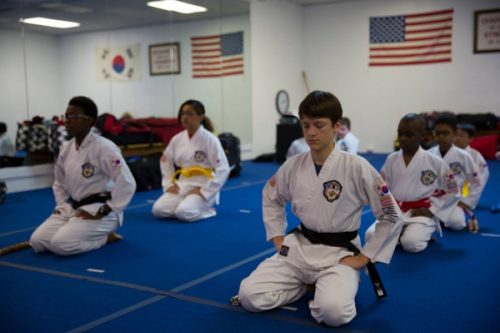 Virginia Beach, United States - January 23, 2018 /PressCable/ —
Taking martial arts class is a very helpful addition to a healthy lifestyle. The mental and physical training necessary to be successful in any martial art will give students helpful skills they can apply to some other facets of their lives. With so many martial arts schools in even the smallest cities, it may be an overwhelming task for parents to evaluate them and figure out what is the best martial art for their kids. That is the reason why King Tiger Martial Arts, which is the pioneer in martial arts in Virginia Beach, encourages enrollment for martial arts and fitness classes with two weeks of free trial on any of their programs to try. You can visit: http://www.kingtigermartialarts.com
Recognized as one of the leading purpose oriented training centers for Martial arts and fitness, King Tiger Martial Arts has been widely acclaimed for their drive to inspire Children, Teens and Adults to become healthier, stronger and to have self-confidence and self-discipline. At this very moment, this studio offers 2 weeks free martial arts in Virginia Beach, a range of diverse training schedules that are designed to suit all age groups and fitness conditions.
There are Little ninja's martial arts classes that are offered to kids aged between 3 and 5 years, which are designed to provide children with pride, self-confidence and respect. The school also offers classes that are ideal for kids from 6 to 11 years in age. These can help kids step into training for traditional martial arts skills.
There are classes offered to students aged 11 years and higher, where traditional martial arts skills are imparted to infuse them with personal ethics and make them physically active. Students can feel a sense of satisfaction and achievement while working towards black belt.
"Once school begins, many children loose the good summer habits of physical activity. Of course school work is very important, but it is also important for kids to have regular physical activity, because it is also good for mental strength" says Master Cielo, who has been teaching martial arts for over 20 years in Virginia Beach.
Children more than ever before need more stimulation. If you look across the landscape today, you will find that children more than ever before are watching television, focusing on tablets, playing video games and are not exercising or even moving often. With some schools even taking recess away from students, one will find that kids today need something that will give them some activity and training that will help in all aspects of life. One thing that can definitely manifest a variety of benefits is that of martial arts. Any style can suffice, as it will showcase a great deal of opportunities that can open up a life of discipline, and respect in ways other options cannot. The following are just a few reasons why children should definitely learn these things.
For further information or enquiries about the 2 weeks free trials, visit http://www.kingtigermartialarts.com
About King Tiger Martial Arts
King Tiger Martial Arts, located in Virginia Beach, VA has been teaching martial arts and fitness classes since 1993. We are a full service martial arts training center offering traditional and modern martial arts classes for all ages. King Tiger Martial Arts has an outstanding 5-star reputation teaching the martial arts in a fun and safe manner. Headed by Master Geoffrey A. Cielo and a dedicated team of expert instructors and managers, King Tiger Martial Arts offers your family the best martial arts and fitness programs in the area!
Contact Info:
Name: Geoffrey Cielo
Email: Send Email
Organization: King Tiger Martial Arts
Address: 3300 Holland Road #1110, Virginia Beach, VA 23452, United States
Phone: +1-757-468-8889
Website: http://www.kingtigermartialarts.com/
Source: PressCable
Release ID: 291311