The Art Plug is a conglomerate brand that provides artistic experiences to all those who love unique and radical forms of art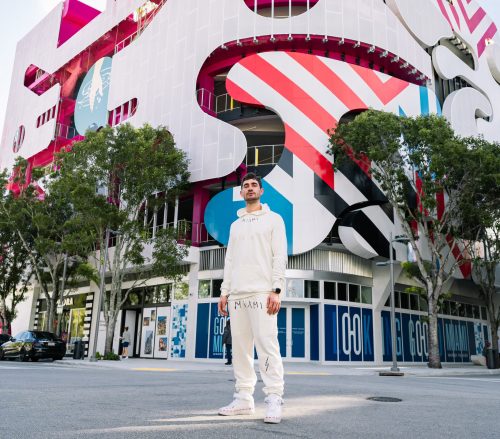 Miami - December 19, 2019 /MarketersMedia/ — The Art Plug is the brainchild of creative entrepreneur known as Marcel Katz. Comprised of an art dealership, agency, and event company, Marcel Katz has taken the art world by storm, bringing a versatile, flexible approach to a traditionally stiff industry. He has been into running his own business since childhood, and he created the brand The Art Plug to show off how his love of business could meld perfectly with his love for the creative side of things. Today, The Art Plug executes projects and puts on shows all around the country, known for their unique and radical styles.
As a child, Katz was a bit wild. He shared his opinions, whether people wanted to hear it or not. He had energy to burn. Plus, he wanted to be his own boss before finishing homework. That love for business has served him well as he went directly into the nightlight industry out of college. During his time working for The Opium Group, Katz began working with many local artists. It was then that his love of art came into a new light.
Thanks to the documentary Supermensch: The Legend of Shep Gordon, Katz decided to leave nightlife and dive headfirst into his love of art, and thus, The Art Plug was born. A few years later, Katz has established himself as a young figurehead in the industry. He's become the youngest Salvador Dali dealer in the world and his agency now represents 50+ artists and works with globally-recognized brands — from records labels like Empire and Island to major lifestyle brands like Red Bull and Lyft to industry leaders like Nikkei-cuisine restaurant group Chotte Matte. He is able to bring art to life through projects and shows that provide people with a wow-factor few people can match.
Just this past week during Miami Art Week, Marcel Katz took things to new heights in partnership with Red Bull, putting on the world's first rooftop motocross demo on top of the Museum Garage in the Miami Design District. This "performance art" showcase featured world-renowned stuntmen and select artists that designed the riders' bikes. Katz is pushing the boundaries on what we consider art and the medium in which we experience it. It is these type of stunts that Katz has been able to grab headlines with and will continue to propel him forward in all that he sets out to accomplish.
About Marcel Katz: Marcel Katz is an energetic entrepreneur who wishes to serve as an example of how to live life to the fullest. He wants other t know that if he can find a job that constantly pushes him to grow beyond his comfort zone, others can, too. His suggestions to anyone that wants to follow in his footsteps is to understand that people make mistakes, and forgiving could be the key you need in the future to get advice or a network connection you need. Always be kind and push yourself to hep those around you. When you let relationships flourish organicaly, they can be what inspires you well into the future. To follow Katz online, check him out here: https://www.instagram.com/theartplug/
Contact Info:
Name: The Art Plug
Email: Send Email
Organization: The Art Plug
Website: https://theartplug.net/about/
Source URL: https://marketersmedia.com/marcel-katz-takes-his-love-for-the-creative-to-new-heights-with-the-art-plug/88940224
Source: MarketersMedia
Release ID: 88940224