Marc Pera of Crandall & Pera Law, LLC, secured a $515,000 verdict on behalf of the family of Monica McKnight, who died as a result of an act of surgical malpractice by a Cincinnati general surgeon.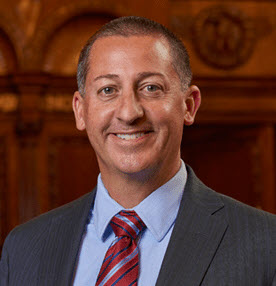 Cincinnati, OH, United States - April 26, 2018 /MarketersMedia/ — Crandall & Pera Law, LLC is proud to announce that firm co-founder Marc Pera has obtained a $515,000 medical malpractice verdict on behalf the family of Monica McKnight, against a general surgeon in Cincinnati. The jury verdict was awarded for the wrongful death of Ms. McKnight.
"Monica McKnight's death was a tragic loss, and completely avoidable," said founding partner Marc Pera. "The surgeon made a mistake that no doctor should ever make, and it cost Ms. McKnight her life. No jury award is going to bring Monica back, but it demands accountability from the surgeon, and it can ease some of the additional stresses that my clients have been feeling. Justice has been served, and we can all sleep a little easier because of it."
The trial lasted eight (8) days. Before the jury reached a decision and a verdict was handed down, the insurance company representing the doctor offered Ms. McKnight's family nothing.
An act of medical malpractice which cost Monica McKnight her life
Monica McKnight was in the final stages of renal failure and kidney disease. She had been given six years to live. To help prolong her life, Ms. McKnight had to undergo hemodialysis, a procedure which ran her blood through a dialyzer, or artificial kidney. The process of dialysis cleaned out her blood and removed excess fluid from her body.
A dialysis catheter would normally be inserted in the jugular vein, which carries deoxygenated blood from the head and neck to a person's heart. The surgeon could no longer use Ms. McKnight's arm for access anymore because of previous catheters. However, the surgeon failed to use an ultrasound to check her veins before inserting the catheter. Had those veins been checked, the surgeon would have recognized that Ms. McKnight's veins were clotted and unusable. He then would have inserted the catheter in through her groin.
Instead, the surgeon in Cincinnati inserted the catheter into her carotid artery. The day of the surgery, Monica McKnight had a stroke, caused by blood clots which developed after the catheter was inserted; these clots then traveled to Ms. McKnight's brain. Four days later, Monica McKnight died in the hospital as a result of the misplaced catheter.
Marc Pera brought a claim on behalf of Monica McKnight's family against the surgeon, for negligence. While non-medical personnel might be forgiven for mistaking the carotid artery for the jugular, no trained doctor or surgeon should. This mistake, a "never event," cost Ms. McKnight the little time she had left with her family, as well as the pain, suffering and stress of a stroke.
Mr. Pera argued that this was a case of medical negligence. The insurance company for the surgeon disagreed, and before the verdict was handed down, it refused to offer any compensation to the family of Ms. McKnight, thus denying any responsibility in her death. The jury found for the plaintiff, and awarded $515,000 to the family.
Crandall & Pera Law, LLC maintains multiple office locations throughout Ohio and Kentucky. The firm offers comprehensive and aggressive representation to injury victims and their families. The attorneys primarily handle cases involving claims of:
• Medical malpractice
• Birth injuries
• Catastrophic personal injury
• Wrongful death
• Auto and truck accidents
Contact Info:
Name: Marc Pera
Email: Send Email
Organization: Crandall & Pera Law, LLC
Address: 1095 Nimitzview Dr., Suite 403, Cincinnati, OH 45230
Phone: 513-434-3226
Website: https://www.injuryverdicts.com
Video URL: https://www.youtube.com/watch?v=wcMIynxPmsU
Source URL: https://marketersmedia.com/marc-pera-obtains-515000-medical-malpractice-verdict-against-cincinnati-general-surgeon/337417
Source: MarketersMedia
Release ID: 337417