Manh Hoach chicken establishes as many as 20 branches all over Vietnam, and people are in love with their chicken more than ever. They have their unique way of raising their healthy chicken in hills that provide the best possible climate for chicken farming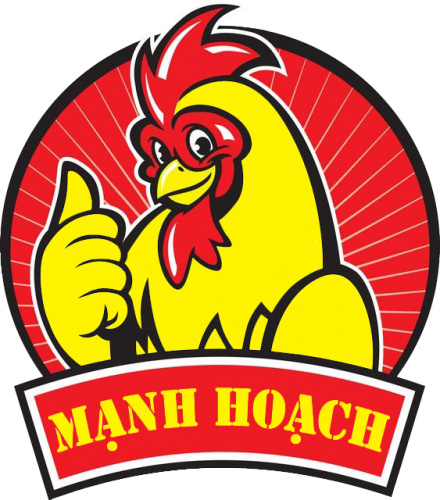 Hanoi, Vietnam - February 3, 2020 / / — Manh Hoach is a franchise of restaurants in Vietnam, initially based out of Hanoi, that now has branches in 20 Vietnamese cities. Their special attraction is their chicken and delectable chicken recipes. They raise their chicken in their very own farms, and they claim that no one serves fresh chicken the way they do.
They started as a small tea shop that was owned by the present owner's father. On request from one of the visiting guests, he prepared a chicken dish that was their family's specialty. It received such praise and admiration from the guest that the man thought of opening his restaurant, which has now evolved into a chain of restaurants that serves mouthwatering preparations of fresh homegrown chicken.
Their farm is set in Bac Giang, which is not far from Hai Duong, and they exclusively raise their chicken there. The hills here are specifically known as chicken hills because they provide the ideal climate to raise healthy chicken. Besides, they also imported Asian bamboo chicken, and the hybrid chicken they now raise provides the juiciest meat one can dream of. Their farm covers a few dozen hectares of the chicken raising hill today.
The present owner of the restaurant chain says, "we do not mind sharing our recipes with people because our magic lies not in the recipe but in the quality of our chicken that is raised with the utmost care. Also, their enhanced breeding procedures are unique, and therefore, you cannot find the same taste as that of our chicken anywhere else."
One of the chefs of the chain pointed out the pleasures of cooking meals that are sure to please everyone, " we all know how significant fresh ingredients are when cooking a hearty meal. With the chicken we use, it just becomes so much easier to please the guests. Our chicken is tender, firm, and juicy, and with the availability of such meat, one is inspired to try out new recipes and experiments."
They hope to keep serving people with delicious chicken meals in the future, given that their chicken-raising project has been such a success.
About the company:
Manh Hoach Chicken is a chain of restaurants, and their specialty is their chicken preparations, not because they have some exclusive recipe but because their secret ingredient is their chicken itself, which is raised in their farm that sprawls over a few dozen hectares in Bac Giang. Their chicken is crossbred with Asian bamboo chicken, and the result is the most potent chicken one can dream of.
Contact Details:
Facebook: https://www.facebook.com/gamanhhoachvn/
Twitter: https://twitter.com/HoachGa
Pinterest: https://in.pinterest.com/gamanhhoachvn/
Reddit: https://www.reddit.com/user/gatuoimanhhoach/
Instagram: https://www.instagram.com/gatuoimanhhoach/
Contact Info:
Name: Mike
Email: Send Email
Organization: Manh Hoach
Address: 232 Thai Ha, Dong Da, Hanoi
Phone: +84 846388886
Website: https://manhhoach.com/
Source:
Release ID: 88944989