Dave Barcroft releases video interview 'The Future of Vinyl' in his project 'Rock Vinyl Revival' viewable at https://rockvinylrevival.com/the-future-of-vinyl/. For more information on Rock Vinyl Revival go to https://rockvinylrevival.com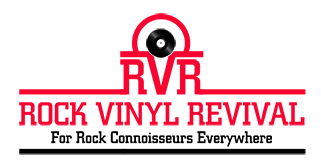 Cadishead, United Kingdom - April 29, 2020 /PressCable/ —
For people interested in vinyl records, Dave Barcroft has just released a video interview 'The Future of Vinyl,' as part of his project 'Rock Vinyl Revival' based in Manchester UK.
Amongst other things, this video covers the two platforms, Apple and Spotify that have brought music to people in new channels and in a way that was not accessible before. These channels help people find what is out there. People then do not just stream the music. Often, they will go out and buy a physical copy.
This new video interview can be viewed at this link: https://rockvinylrevival.com/the-future-of-vinyl/.
It also covers the sales of vinyl records. These sales have increased in the last few years.
Dave says "I think the second hand pre-owned prices will go through the roof. There is a lot of life left in older established bands like the Beetles, Bowie and Pink Floyd".
Sales of physical music products in 2019 has seen demand for albums on vinyl & cassette formats continuing to grow.
Growth continues for vinyl. In 2019 LPs sold was 4.3million, the biggest total this century and sales up for a 12th consecutive year
Liam Gallagher's 'Why Me? Why Not', was the biggest seller, selling over 29,000 copies.
Cassette tapes saw over 80,000 sold, the largest amount in 15 years, (although they only account for just 0.1% of overall recorded music consumption.)
Overall sales in 2019 saw the following figures. Downloads and streaming accounted for 80% of sales. Vinyl albums accounted for 19.9% of the market. Cassette tapes were a far smaller share at 0.1 %
Owner of rockvinylrevival.com Dave Barcroft says, "Honest reviews of our business are always welcome. I think people recognise that we cater for a special type of vinyl collector. People who are perhaps more discerning. That is why we felt our motto, 'For Rock Connoisseurs Everywhere' captured the essence of who we serve."
People looking for album or singles titles, groups, bands and popular artists in the rock vinyl revival niche, can find a specialist collection at Rock Vinyl Revival Online Shop (www.rockvinylrevival.com)
The online shop provides a means for music lovers all over the world to find the vinyl records they are looking for and access the collection online 24 hours per day.
More information about Rock Vinyl Revival can be found at https://rockvinylrevival.com.
Contact Info:
Name: Dave Barcroft
Email: Send Email
Organization: Rock Vinyl Revival
Address: 3 Birch Ave Cadishead, Cadishead, England M44 5ZL, United Kingdom
Phone: +44-161-950-0487
Website: https://rockvinylrevival.com
Source: PressCable
Release ID: 88955476