MADSKY & CodeBlue together offer a unique and innovative set of whole-home claims management and restoration solutions. Roofing and exterior contractors have even more opportunities in 2021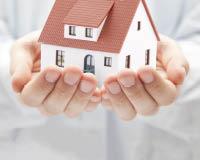 Englewood, United States - February 28, 2021 /PressCable/ —
MADSKY ENGLEWOOD, COLORADO Roofing, and exterior contractors have even more opportunities in 2021 to expand and improve their businesses by joining MADSKY's Contractor Network.
More information can be found at https://madskymrp.com
When storms damage homes, MADSKY connects highly qualified contractors, homeowners, and insurance carriers in an efficient home restoration process. By partnering with some of the largest insurance carriers and using the latest technologies, MADSKY helps reduce claim cycle times and improve efficiency for all involved.
"By bringing carriers, contractors and homeowners together, we are contributing to an extraordinary shift in the claim management space, where homeowners enjoy better and faster restoration services and contractors receive assignments lightning-fast, use our claim management system to manage their work efficiently, and get paid quickly. We are excited for the opportunity to connect all players in the industry and are inviting contractors from all over the country to join our network," said Jeff Turano, MADSKY's Sr. Vice President of Network Operations.
As members of MADSKY's Contractor Network, contractors have the opportunity to train their team with MADSKY University, receive hail and wind claims from top carriers within hours of first notice of loss, be first to build in the neighborhood, use MADSKY's efficient claim management system, and get paid within days after completing the work and submitting all paperwork.
Shawn Hilliard, Founder of MKR Roofing and Restoration has been in the roofing industry for 14 years and has worked as Sales Manager with some of the largest roofing companies in the nation. In 2014, he started his roofing business and in April 2020 decided to join MADSKY's Contractor Network.
"We have a successful growing company. By putting most of our efforts purely into MADSKY and getting referrals from those claims creates huge opportunities. I think if companies were to have that mentality, they could be very successful. I've seen it from ground zero," said Shawn.
"With MADSKY we have the ability to sell more jobs and be the first to build in a neighborhood. We are able to use this as a stepping stone to every storm, every neighborhood, and every territory that we decide to focus on. We wouldn't find some of those neighborhoods if we didn't have the claims."
He continued: "Not only does it help us develop a quick, streamlined production, but also, were already building, while most contractors are still looking for neighborhoods that have damage.
I'm very excited about 2021. We have eight sales reps now ready to hit the floor, five of which are completely MADSKY certified. Right now, we're in Texas, but this year we will be open to work outside of Texas as well."
In October 2020, led by Aquiline Capital Partners, MADSKY merged with CodeBlue, the leading water mitigation claim management company, to offer a complete home restoration solution to homeowners and carriers, and more opportunities to contractors across the United States.
Following the recent severe snowstorm in Texas that caused extensive property damage, MADSKY and CodeBlue contractors are first responders helping thousands of homeowners to get back to their normal lives as quickly as possible.
MADSKY is inviting contractors to join its Contractor Network to grow and innovate their businesses and help more homeowners in need of repair services.
About MADSKY & CodeBlue
MADSKY & CodeBlue together offer a unique and innovative set of whole-home claims management and restoration solutions. By unifying all parties in the claims and restoration process, the firm delivers a new standard of customer service that helps homeowners get back to what matters in their lives faster than ever. The firm pioneered its First Notice and Response ("FNAR") service and built out the fastest, most-accurate claims and restoration process leveraging expert involvement and active claims management. MADSKY and CodeBlue merged in October 2020 led by Aquiline Capital Partners.
Contact Info:
Name: Marcus Heed
Email: Send Email
Organization: MADSKY MRP LLC
Address: 365 Inverness Pkwy STE 150, Englewood, Colorado 80112, United States
Website: https://madskymrp.com
Source: PressCable
Release ID: 88999035