Immeasurable Music announced the self-titled debut Americana/Pop/Rock album from Minneapolis band Zoe Says Go entitled "Zoe Says Go" available iTunes, Spotify, zoesaysgo.com on September 7, 2018.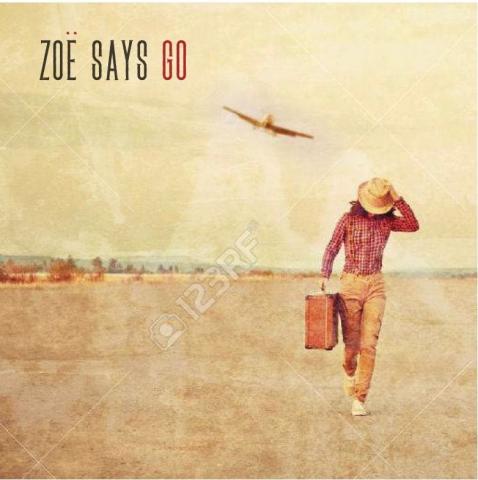 Minnneapolis, United States - August 15, 2018 /PressCable/ —
For Americana/Pop/Rock fans looking to get their hands on the new album by Minneapolis band Zoe Says Go, the wait is over. Immeasurable Music has announced that the self-titled album "Zoe Says Go" will be available on September 7, 2018. Full details and links to buy the album can be found on the artist's website: zoesaysgo.com and facebook page: facebook.com/zoesaysgo/.
The album's featured songs include Sense of Wonder, an invitation to step out of life's frenzy and into the everyday magic surrounding us all; Abby Lynn, a country-rock flavored ballad of love and forgiveness; Road Trip, a rollicking musical escape on the open road; and Space Between the Notes, an anthemic rocker pulling back the curtain of life's mysteries. Listeners will be treated to fresh melodic sounds and catchy hooks that permeate the record.
Zoe Says Go describes its music as "songs for thinking people." The band skillfully weaves tales of love, struggle and wonder into the fabric of its elegantly crafted lyrics. The overarching theme of the record is summed up well in a Jack London quote that appears on the CD jacket: "I would rather be ashes than dust. I would rather be a superb meteor, every atom of me in magnificent glow, than a sleepy and permanent planet. The proper function of man is to live, not to exist."
Prior to recording the album, Zoe Says Go has been honing its new tunes in live performances, playing to its enthusiastic fan base at Twin Cities venues that include The Driftwood, Pourhouse (downtown Minneapolis), Phoenix Theater, 318 Cafe (Excelsior), Open Streets Northeast Minneapolis and Red Herring Lounge (Duluth). Feeling the evolution of the songs was complete, the band headed into Winterland Studios (MInneapolis) to lay down its ten new tracks. The album was co-produced by Don Strong and Dave Dvorak, who previously teamed up on Dave's 2016 solo album "Things You Cannot Measure".
Fans are encouraged to learn more and ask questions on the fan page facebook.com/zoesaysgo/. For band bookings or media inquiries, please visit the band's website https://www.zoesaysgo.com
Contact Info:
Name: Dave Dvorak
Email: Send Email
Organization: Zoe Says Go
Address: 614 N. 1st Street, Minnneapolis, Minnesota 55401, United States
Phone: +1-612-703-6692
Website: https://zoesaysgo.com
Source: PressCable
Release ID: 392117