London hot sauce brand MAHI has released a report for individuals looking to add hot sauce into their diet. Hot sauce's health benefits include anti-ageing properties and inflammation reduction.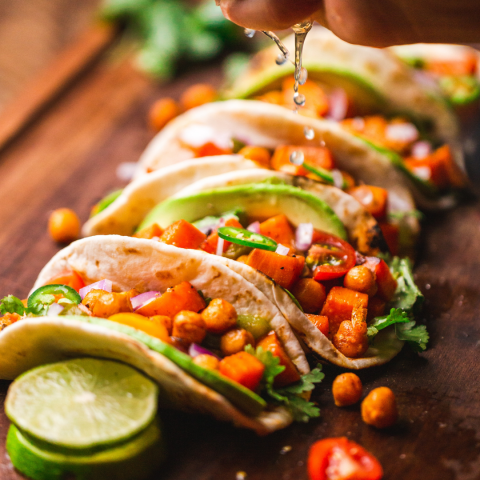 London, United Kingdom - April 23, 2021 /PressCable/ —
MAHI, a hot sauce brand based in London, England, has released a new report to help readers gradually incorporate hot sauce into their diet. The article includes a range of specific hot sauce recommendations for those who are new to spicy foods.
The full report can be found at https://www.saucymahi.co/blogs/news/how-to-use-hot-sauce-as-part-of-a-healthy-diet
Beyond adding extra flavour to food, hot sauce can help one's physical health in a number of ways, including weight management, anti-ageing, and inflammation reduction. MAHI's latest report offers important advice for individuals looking to reap the benefits of the spicy condiment.
The article recommends that hot sauce novices begin their journey by slowly incorporating spice into their meals. To do this, one can experiment with a variety of spicy foods like chillies and curries.
Individuals can also start by adding a tablespoon of their preferred hot sauce into the foods that they typically eat every day such as eggs, rice, and soup.
The report suggests that those who are not yet used to spice should start off with mild hot sauces such as Sriracha or Tabasco. MAHI also offers its own signature mild products, including Peri Peri Lemon & Herb Sauce and Tamarind & Mango Sweet Heat Sauce.
Next, one can advance to hotter flavours such as Habenero sauce. From the MAHI collection, these intermediate sauces include those with a 3 to 4 chill rating, such as the Green Savina Habanero Sweet Heat Sauce or the Cayenne & Mint Sweet Heat Sauce.
Once individuals have grown more accustomed to spice, they can move on to try extreme hot sauces such as Da Bomb, a popular Habenero and chorizo pepper mix.
When choosing an extreme hot sauce from MAHI's product line, one should search for those with a 5 chill rating such as the MAHI Carolina Reaper & Pineapple or the MAHI Scorpion Pepper & Passion.
MAHI's report also recommends that those who cannot adapt to hot sauce can try more mild alternatives like chilli flakes or paprika.
Interested parties can find additional information at https://www.saucymahi.co/blogs/news/how-to-use-hot-sauce-as-part-of-a-healthy-diet
Contact Info:
Name: MAHI Team
Email: Send Email
Organization: MAHI
Address: 20-22 Wenlock Road, London, England N1 7GU, United Kingdom
Website: https://www.saucymahi.co
Source: PressCable
Release ID: 89005537