Lombardi Publishing Corporation warns investors that indicators in the stock market currently point to the likelihood of a mass sell-off.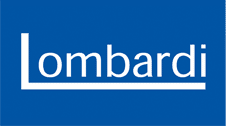 New York,, United States - - March 15, 2014 /MarketersMedia/ — Lombardi Publishing Corporation, a 28-year-old consumer publisher that has served over one million customers in 141 countries, cautions investors that stock market indicators, including margin debt, insider trading, and the number of companies on the S&P 500 cautioning about corporate earnings, are flashing warning signs of a sell-off.
"With key stock indices like the S&P 500 making new highs on a regular basis, investors have become increasingly bullish and stock advisors are telling clients to buy more," says lead contributor and financial expert Michael Lombardi. "Unfortunately, the bullish sentiment is rooted in weak stock market indicators, and, as a result, the bear is doing a great job of luring investors back into stocks as it gets ready to take their money away yet again."
Those close to the companies that make up the stock indices are selling their shares at an extreme rate, according to Lombardi. In February, insiders sold $5.3 billion worth of shares and bought roughly $268 million worth of shares; for every one dollar of stock they bought in February, they sold about $20.00 worth. In fact, corporate insiders are more bearish on the stocks of the companies they work for today than at any other time since 2007, says Lombardi. (Source: "Insider Activity and Concentration by Industry," CNBC web site; http://www.cnbc.com/id/15839243, last accessed March 5, 2014.)
Lombardi explains that the rise in insider selling might have something to do with an increased number of companies warning about their corporate earnings in the first quarter of 2014. For the first quarter of 2014, 83% of S&P 500 companies that have issued guidance revised their earnings lower; this compares to 80% of S&P 500 brands that did so in the first quarter of 2013. "Remember: corporate earnings, at the core, are what drive the key stock indices higher," he notes. "Even analysts aren't very optimistic about corporate earnings; they are expecting first-quarter corporate earnings growth of only 0.7%." (Sources: "Earnings Insight," FactSet web site, February 28, 2014; http://www.factset.com/websitefiles/PDFs/earningsinsight/earningsinsight_2.28.14/at_download/file; "Earnings Insight," FactSet web site, April 12, 2013; http://www.factset.com/websitefiles/PDFs/earningsinsight/earningsinsight_4.12.13/at_download/file.)
"Finally, the reckless buying of stocks is taking a very wrong turn: investors are buying with too much borrowed money," Lombardi adds. "In January, margin debt on the New York Stock Exchange reached its highest level ever recorded, surpassing its previous record that happened just before the stock market sell-offs in 2007."
"It's frustrating to see key stock indices keep pushing higher when historically proven market indicators are all warning of a sell-off," Lombardi concludes. "Irrationality is exuberant to say the very least, and that's why I believe this rally is counting its last days."
Founded in 1986, Lombardi Publishing Corporation, which has served over one million customers in 141 countries, is one of the largest consumer information publishers in the world. For more information on Lombardi Publishing Corporation, visit www.LombardiPublishing.com.
Contact Info:
Name: Wendy Potter
Organization: Lombardi Publishing Corporation
Address: 350 5th Avenue, 59th Floor, New York, NY 10118
Phone: 905 856 2022
Source URL: https://marketersmedia.com/lombardi-publishing-corporation-cautions-that-market-indicators-flashing-signs-of-sell-off/36133
For more information, please visit http://www.lombardipublishing.com/
Source: MarketersMedia
Release ID: 36133