LODY announced restocking of Men's Bucket Belt to their range. The belt has been demanded ever since its launch, because of its quality and appearance, which now is finally restocked by the company.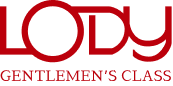 Hanoi, Vietnam - February 18, 2020 / / — LODY Gentlemen's Class is one of the famous names in manufacturers and sellers of leather goods in Vietnam for men. The brand has announced restocking men's bucket belt, which is one of their most sought after and in-demand products. The product comes with the code D1BV350N0 and is available on a 12% discount for VND 640,000.
The brand is known for offering branded men's belts that are high in quality and low in price, and bucket belt has been one of the most demanded products in the range. The company is offering 10% of an additional discount on the purchase of 2 products. The returns are applicable within seven days of purchase. Plus, it is offering free delivery nationwide.
The official website of the company describes the specifications of the belt. The material is cowhide, it comes in the color of coffee brown, size is 3.5, the design imprinted on the belt is a magnetic coil, and the species is slotted face lock.
The upper leather surface of the bucket is stitched from the raw cowhide. The string of the belt is styled with gentle wave lines. The buckle and lock of the belt are made of anti-rust alloys, which makes it durable.
The back of the belt is covered with the grooved rubber, which strengthens and holds it more tightly while going through the buckle. And the tail of the belt is sloped evenly and smoothly on both sides. The manufacturer claims the product to be a perfect fit for the ones who believe in simple and authentic looks.
The company ships the product within two days of placing an order in urban districts of Hanoi and neighboring cities. The company also accepts returns within seven days of delivery, but the original label must be kept intact. Also, the belt must not be dirty and damaged.
Along with the belt, the company also provides a wide range of leather wallets in Hanoi. The wallets range from compact monitor wallets to compact leather screw wallets. Moreover, the company also provides combos of leather belts and wallets in the hot-selling range of its site, which further is discounted 10% on their actual price.
For more leather products, visit lody.vn
About the company
Lody Gentlemen's Class is one of the leading brands in Hanoi, providing high-quality leather accessories for men. The company has been in the business of several years, manufacturing and selling the products, meeting the needs and expectations of its customers. It provides 24/7 customer support, 100% material guarantee, and the best price for all the products while keeping fashion and style intact.
Contact Details:
Facebook: https://www.facebook.com/fashionlody
Youtube: https://www.youtube.com/channel/UCaNkAKVVVCF_fdjcRn-4fhA/featured?disable_polymer=1
Twitter: https://twitter.com/lodyleather
Contact Info:
Name: Harry Jones
Email: Send Email
Organization: LODY
Phone: +84869042266
Website: https://lody.vn
Source:
Release ID: 88947107