Arizona-based video SEO company Local Video Pros can help bring the customers to your store through its latest offering—the proximity beacon. The proximity beacon is a mobile unit allowing entrepreneurs to broadcast promotional messages to anyone with a mobile device within 100 yards.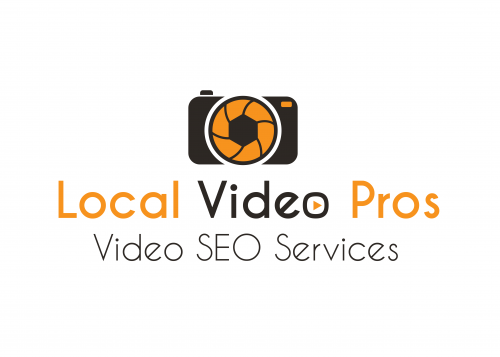 Scottsdale, AZ, United States - August 5, 2017 /MarketersMedia/ — Scottsdale, AZ (August 1, 2017) – Every day, customers are bombarded with tons of marketing messages from all fronts. Now, more than ever, standing out in a sea of fierce competition is a challenge for many entrepreneurs, especially those with limited marketing resources.
How can small to medium entrepreneurs keep up?
Local Video Pros offers a solution.
The Arizona-based video marketing and SEO company aims to empower local merchants and start-up businesses through its latest offering—an easy-to-use and accessible technology called the mobile proximity beacon. The beacon is actually a pocket-sized wireless device called a GO unit. Using Google's proximity-based and peer-to-peer technology aptly dubbed 'Nearby,' the GO unit allows entrepreneurs to broadcast a custom message to anyone who has a Bluetooth-activated Android mobile device within a radius of 300 feet or 100 yards.
https://youtu.be/4DW_d0nzGIE
In the U.S., Android represents 60 percent of the smartphone market, while globally, ownership is estimated at 85 percent.
"Imagine having these GO units in strategic places around a mall or a market place. You can instantly drive foot traffic to your store through an exclusive offer available only to those who are in the vicinity," Local Video Pros founder Russ Curran explained. "There's a lot of opportunity to be creative with the proximity beacon and more importantly, it's a low-cost investment with a huge potential for high returns."
Aside from store front businesses like restaurants, salons and boutiques, the mobile proximity beacon is also ideal for service providers with no brick and mortar offices. Personal trainers, realtors, car dealers, plumbers, cleaners and other types of individual contractors can benefit from a mobile marketing device that literally follows them and immediately broadcasts who they are and what they can offer.
Network marketers and fundraisers can also maximize the proximity beacon technology for faster and more efficient sharing of product or event information to a captured audience.
For merchants and business owners who subscribe to the proximity beacon via Local Video Pros, the cost is fixed regardless of how many people are reached by the GO units. Customers only need to pay a nominal monthly fee to access and auto-generate leads through the GO units.
"With traditional advertising, your ads stop the moment you stop spending. The proximity marketing beacon technology is the exact opposite. It's an investment that keeps giving, and the only limit is your creativity and imagination," Curran added. "As a company, we've always been about empowering local businesses and we're very excited to help make this technology work for them."
To find out more about the mobile proximity beacon and how to maximize it for your business, check out Local Video Pros' official site.
About Local Video Pros
Local Video Pros is based in Scottsdale, Arizona. It provides video production and SEO services for local businesses and ranks them on page one of Google for targeted keywords.
Contact Info:
Name: Russ Curran
Email: Send Email
Organization: Local Video Pros
Address: 4925 E. Fellars Drive Scottsdale, AZ 85254
Phone: 602-369-0545
Website: http://localvideopros.com/
Video URL: https://youtu.be/4DW_d0nzGIE
Source URL: https://marketersmedia.com/local-video-pros-mobile-proximity-beacon-can-auto-generate-leads-for-businesses/225701
Source: MarketersMedia
Release ID: 225701