Local Biz Christchurch is celebrating the launch of their new Local Business Directory Christchurch New Zealand categorised by Suburb and Services in Christchurch.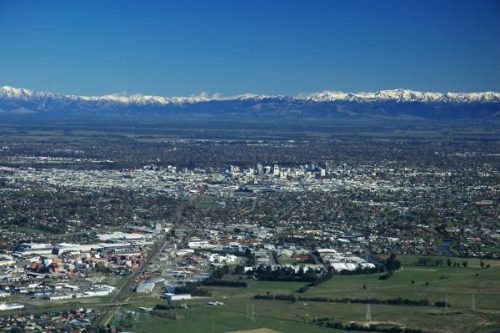 Christchurch, New Zealand - May 27, 2020 /PressCable/ —
In a slightly different approach to launching its new Local Business Directory, listings are categorised by Suburb and Services in the Christchurch area. Local Biz Christchurch, a local business directory in Christchurch New Zealand has decided it will offer not only free listings, but a chance to get into our Featured Listing Category, and this is expected to take place 1st June 2020.
Where most directories tend to list business all over the country so you have to drill down to the service before you can find the businesses and their locations.
Local Biz Christchurch has decided to be a little more low-key in its launch activities, it has got to be something you are interested in if you want to have a look. Once you see samples of businesses who have filled out their listings e.g. https://localbizchristchurch.co.nz/listing/local-biz-christchurch/, you will see the benefits straight away.
Steven Brough, owner at Local Biz Christchurch, says: "With the launch of our new Local Business Listings, which are categorised by suburb and services in Christchurch. With our new listings service, we wanted to put your business on the map, literally.
It should be really worthwhile, and we hope that people will ask questions and take the time to create an account and create their own listing. It should go great, but we don't depend on the launch as we will be active behind the scenes giving out free listings and contacting businesses to make sure the details are correct!"
Local Biz Christchurch plans on standing out when compared to other local business directories in the Christchurch New Zealand area. This launch celebration is just one of the many ways it will do so.
This is a great chance for Christchurch New Zealand residents to spread the word, if you or a friend has a business or a service and they could do with some extra exposure, let them know about our website and we will help however we can. Whether you are a business owner looking to advertise your site, or a non-profit looking for a way to raise awareness, we at Local Biz Christchurch are not only offering free listings, but we will be promoting your listing through our marketing channels at no extra cost.
Local Biz Christchurch has been serving the Christchurch New Zealand area since 1st May 2020. To date it has served over 100 customers and has become recognized as a leading local business directory in Christchurch. Our mission is to provide local residents with the best local business directory in Christchurch. Steven Brough also said: "While Local Biz Christchurch may not be the only business with this kind of offering, local residents are choosing Local Biz Christchurch. Because we are local, we are in your city, and we are creative."
When asked about the new Local business listings categorised under by Suburb and Services in Christchurch. service, Steven Brough said: "We think it's going to be a hit because there is nothing like this out there."
Further information about Local Biz Christchurch and the new Local business listings categorised under by Suburb and Services in Christchurch. service can be discovered at https://localbizchristchurch.co.nz
Contact Info:
Name: Steven Brough
Email: Send Email
Organization: Local Biz Christchurch
Address: 5a Astor Place Halswell, Christchurch, Canterbury 8025, New Zealand
Website: https://localbizchristchurch.co.nz
Source: PressCable
Release ID: 88959333