The Baby Boomer generation is looking to Central America, and in particular, Costa Rica, as an affordable location to live, that comes with a high quality of life and affordable health care.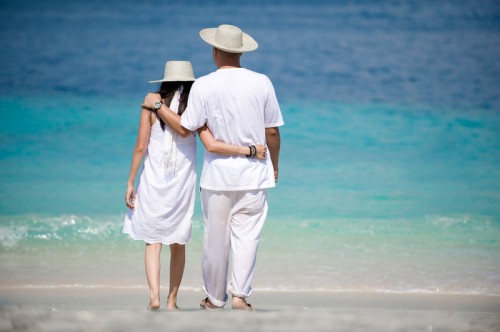 Tamarindo Real Estate,, Costa Rica - - December 6, 2013 /MarketersMedia/ — While many Americans still flock to Canada and Mexico in their retirement years, Central America is quickly becoming the next big deal. The Baby Boomer generation is looking to Central America, and in particular, Costa Rica, as an affordable location to live, that comes with a high quality of life. While the exact figures are hard to come by, as many as 50,000 Americans are estimated to live in Costa Rica, and they are not all retirees. According to the Deputy Chief of Mission for the US Embassy in San Jose, 700,000 US citizens visited Costa Rica in 2011. At any point during high season, November through April, the combined total of US citizens living in Costa Rica as residents or extended visitors is approximately 70,000. Living in Costa Rica is becoming a popular choice for many Americans looking to reduce their cost of living and increase their quality of life, whether permanently or part time and Tamarindo Real Estate is a popular location along the Pacific Coast.
While visitors to Costa Rica may only stay in the country for 90-days per their travel visas awarded upon entering the country, residents to the country are allowed to live in Costa Rica though they are not allowed to work, for the most part. There are currently four ways to gain residency in Costa Rica: as a retiree receiving a monthly pension of $1,000, as an investor who has invested a minimum of $200,000 into either real estate or another business venture, as a rentista, or someone who can prove a monthly income of $2,500 or more from a source outside of Costa Rica, or by marrying a Costa Rican citizen or having a baby within the country. Only those who marry a Costa Rican citizen or have a baby in the country are granted permission to work, obviously affecting the age range of those US citizens looking to live in Costa Rica.
While living and working in Costa Rica is not the most viable option for many young professionals, those who are able to purchase a house in Costa Rica can apply that investment towards residency, live in Costa Rica for part of the year and return back to the United States to work for the other part of the year. Thanks to the relatively low cost of living in Costa Rica compared to most parts of the United States, living in Costa Rica part time is becoming a more popular option, especially for young entrepreneurs, telecommuters, and of course retirees.
Costa Rica has been featured over 20 times on the popular Home and Garden Network's show House Hunters International, further highlighting the trend of Americans looking to relocate to Costa Rica years ahead of their retirement. Affordable real estate options, a stable government, and an excellent health care system are all major selling points for living in Costa Rica. Based on the most recent census conducted in Costa Rica in 2011 by the National Institute of Statistics and Census the population of Costa Rica at the time was 4,301,712 people. The census included foreigners who had lived in Costa Rica for six months or longer. For a country with such a small overall population, 50,000 US citizens make up quite a large percentage. The trend of living in Costa Rica is continuing to grow and that number will most likely increase as more attention is brought upon the benefits of life in Costa Rica.
http://www.csmonitor.com/World/Americas/2013/1201/Why-US-baby-boomers-are-retiring-in-Latin-America-video
Punta Playa Vistas is an eco-conscious development located along the Pacific Coast that is popular with expats looking to relocate to Costa Rice where they offer both ocean view condominiums and luxury home sites at an affordable price. For more information and full contact details visit Punta Playa Vistas' website by clicking here visit puntaplayavistas
Contact Info:
Name: Christian Desmond
Organization: Punta Playa Vistas Ocean View Community
Address: Tamarindo, Costa Rica
Phone: (732) 962-6525 U.S.
Source URL: https://marketersmedia.com/living-in-costa-rica-the-new-sunbelt/28050
For more information, please visit http://www.puntaplayavistas.com
Source: MarketersMedia
Release ID: 28050