Linh Kien Gia Si has now integrated the business of genuine PC part and components for the increased convenience of their trusted customers.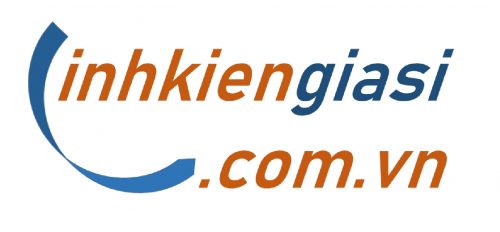 Ho Chi Minh - September 18, 2019 / / — After revolutionizing the online shopping of technology gadgets in Vietnam, linh kien gia si is all set to unveil its newest addition of PC part and components on its website. Customers will now be able to purchase authentic computer parts with a click of a button and get their gadgets fixed in a hassle-free way.
On a recent interview the CEO of the company said, "With the existing supply of technology products, we have decided to expand into the domain of computer parts and gears. This integration will surely appeal to all our customers and will cut down on the hassle of finding original parts for their expensive gadgets."
With the introduction of genuine PC parts from famous brands as one of the primary category of products on their website, the company has taken an essential step towards providing total electrical gadget solution to their loyal customers. They do not have to worry about their priced possessions turning valueless due to unavailability of its important components.
All of their products are checked for high quality before they are displayed on the website. This guarantees legitimate products every time a person purchases from linhkiengiasi.com.vn. As per the revised shipping policy of the company, customers can now purchase products according to requirements and get free COD on orders above 1,000,000 VND.
The CEO was quoted saying, "We believe in building a transparent relationship with our trusted customers. Our previous shipping and delivery features have always been up to the marks. To enhance the user experience we have introduced safer and secured options of online payment and COD that can be availed according to the customer's convenience."
The list of products currently available on the website includes graphics cards, CPU processors, CPU heatsink, power supply units for PCs, computer hard drives, RAM, motherboards, original gaming keyboards, mouse, computer screen, licensed software, and so on. Customers from across Vietnam can grab these products at great discounts on the website. These products will be duly delivered even in the remote areas of the country.
The company has also incorporated risk-free and secured payment gateways on online purchases. They have a glorious reputation of catering to their customers in Ho Chi Minh City and also the suburban areas of Vietnam including Nha Be district, Hoc Mon district, Binh Chanh District, and so on. Customers from all over the country can get their genuine purchases delivered at their doorstep.
About the company:
Linhkiengiasi is an established brand in Vietnam that has been offering comprehensive electrical gadget solution to its customers for several years. They are a trusted name when it comes to making hefty investments on devices like PCs, laptops, LCD TVs, headphones, and speakers and other computer accessories.
Contact Details:
FB: https://www.facebook.com/kd1linhkiengiasi/
Y: https://www.youtube.com/channel/UCAryC0opbvYt0-puuccItNQ
Contact Info:
Name: John Smith
Email: Send Email
Organization: Linh Kien Gia Si
Address: 1900989887
Phone: 502 Truong Sa, Ward 2, Phu Nhuan District, Ho Chi Minh City, Vietnam
Website: https://linhkiengiasi.com.vn/
Source:
Release ID: 88919434