Marta Magdalena offers information to those looking for entrepreneurial motivation and lifestyle enhancement. The book is available on Amazon.com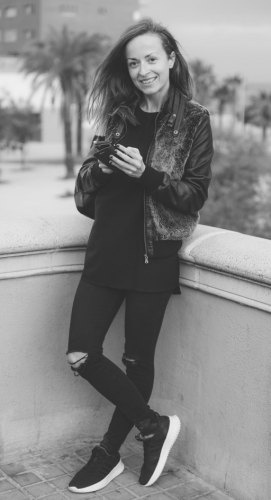 May 11, 2018 / / — Marta Magdalena has announced the launch of her new book entitled Motivation for Entrepreneurs: 27 Critical Secrets to Becoming Unstoppable Even If You Are Feeling Stuck ( Lifestyle Design ) (Volume 2). The author says that lack of motivation and paralyzing inaction can cause entrepreneurs and business owners to miss out on big opportunities in their business. Fear of failure can be instrumental in preventing action as well as limiting success. Readers may be looking for the perfect motivational book and super exciting moment to help them move forward and take meaningful action.
Marta Magdalena explained to an interviewer, "Are you still waiting for the magic motivation pill and a big breakthrough, hoping it is the way to start moving forward? Are you afraid you'll never live life to the fullest because negative situations in your business are affecting you and making you lose your motivation? The biggest secret that most successful entrepreneurs don't tell you is that they know how to take action despite their initial lack of positive feelings or exciting motivation."
"As I show you inside the book" she continues, "feeling stuck, negative, and unfulfilled can be an excellent starting point to become unstappable, in order to build your business and the life you truly desire. Learning how to stay motivated is the premise of '27 Critical Secrets to Being Unstoppable'. You can discover proven habits, stop overthinking and how to cease wasting time on self-help rituals which do not work as motivation for entrepreneurs.
Author, Marta Magdalena is a creative online entrepreneur, international bestselling writer, motivation expert and well-sought after lifestyle design mentor who is driven by a purpose to help people unleash their full potential and turn it into a digital business they love (to enjoy more time, money, freedom and fulfillment). Volume 2 is devoted to teaching readers how to break the mental chains which hold entrepreneurs back in a step-by-step manner.
Contact Info:
Name: Marta Magdalena
Email: Send Email
Organization: Marta Magdalena – Lifestyle Design Success
Website: https://www.amazon.com/dp/1717280196
Video URL: https://www.youtube.com/watch?v=FbR0LgEUS8Q&t=5s
Source URL: https://marketersmedia.com/lifestyle-design-book-launch-announced-by-marta-magdalena/343904
Source:
Release ID: 343904