Lexington tattoo removal clinic, Inkundu, wants to help their patients answer the most often asked question, "is tattoo removal painful"?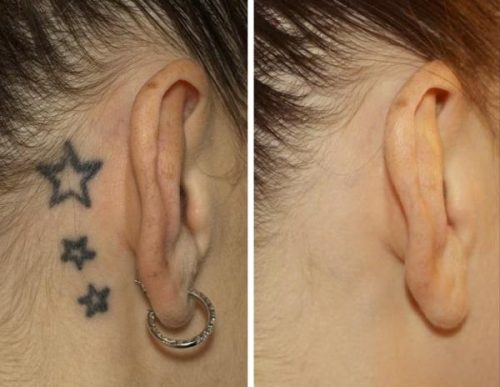 Lexington, United States - March 31, 2019 /PressCable/ —
Lexington, Kentucky- Inkudu, Lexington Kentucky's premier laser tattoo removal clinic has announced a guide on dealing with the symptoms and effects of pain during laser tattoo removal procedures.
The guide comes at just the right time, as searches for, "is tattoo removal painful" and, "how painful is laser tattoo removal" are currently on the rise. This may be due to hundreds of videos circulating around with testimonials from laser tattoo removal patients who have suffered great pain and side effects during a seemingly horrific experience attempting to rid the unwanted ink from their bodies.
Despite the many videos shown across the internet and social media, Inkundu's lead technician, Kimberly Grey had this to say about the misinformation when it comes to pain and adverse side effects of laser tattoo removal, "Everyone should know you can't always believe everything you read or see online." She goes on to explain, "If a patient is having horrible side effects such as extreme pain following a treatment, blistering, bleeding, or even scarring, it is a pretty good sign they were not properly treated."
Kimberly and the team at Inkundu, including Dr. David Kramer, the clinic's in house Medical Director, there are many factors that can go into the unfortunate adverse reactions following a laser tattoo removal procedure, including intense pain. The tattoo removal clinic in Lexington, Kentucky says these factors include:
1. Old, outdated, or cheap machinery
2. Machines which are not FDA approved, including devices from overseas where regulations are not as strict
3. Improper technique, such as holding hand pieces too far away from the skin causing the light to, "scatter" which can lead to epidermal damage, or too close causing the hand piece to "drag" across sensitive treated skin
4. Technicians who were not appropriately trained, or might not have been trained at all
5. Failure to cool the skin properly before, during, and after the treatment, which can lead to abnormal blistering
6. Failure on the technician's part to not prepare the skin prior to treatment, including thoroughly cleaning with alcohol to ensure there is no lotions, deodorant, self tanners, or make up on the epidermis before they perform the laser tattoo removal treatment.
7. Improper pre-treatment of post-treatment by the client, including sun exposure before or after the laser tattoo removal treatment
The popular laser tattoo removal clinic in Kentucky says they guide each and every one of their clients on the potential pain of laser tattoo removal during their free consultation, "Each tattoo removal session is much quicker than tattoo application, our Patients compare the procedure to a rubber band being snapped against their skin. We incorporate the Zimmer chiller, a technology that produces a steady stream of super-cooled air that assures our clients a comfortable experience."
More information on frequently asked questions about laser tattoo removal can be found on the company's website, https://inkundu.com/faqs-about-tattoo-removal/
The business takes walk ins at their tattoo removal clinic in Lexington, KY- 2375 Professional Heights Dr #210, Lexington, KY 40503
However, they do prefer appointments, which can be made online at https://inkundu.com/ or by calling the tattoo removal location at (859) 469-0117
Contact Info:
Name: Dr. Kramer
Email: Send Email
Organization: Inkundū Laser Tattoo Removal Lexington KY
Address: 2375 Professional Heights Dr #210, Lexington, KY 40503, United States
Phone: +1-859-523-3878
Website: http://www.inkundu.com/
Source: PressCable
Release ID: 497120