DiCaprio, Jobs and Sheth form non-profit "Earth Alliance" to battle against climate change and biodiversity loss on Earth.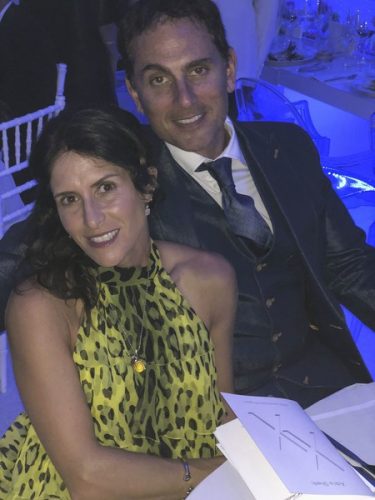 August 2, 2019 /MarketersMedia/ — Los Angeles, California July 16, 2019 – The Leonardo DiCaprio Foundation, Emerson Collective (Laurene Powell Jobs) and Global Wildlife Conservation (Sheth) are pooling their resources into a new, non-profit Earth Alliance.
Earth Alliance utilizes the massive resources of philanthropists to provide grants, assistance to grassroots organizations, funding for new films and campaigns, and work with individuals to address the issue of climate change and biodiversity loss on Earth.
"Launched in response to a growing climate crisis and staggering loss of biodiversity threatening the stability of life on Earth, the Alliance marks a shared commitment to addressing these intertwined threats," states Earth Alliance.
"Today marks the next step in the evolution of LDF as it fully merges under the new Earth Alliance management and grant-making framework. Laurene and Brian are incredible civic leaders who share my passion and understanding of the urgency and scale of the challenges we face," states DiCaprio.
Powell Jobs claims that "Earth Alliance is part of our answer." Powell Jobs remains confident that the Alliance will help the trio do more to protect the planet.
The Leonardo DiCaprio Foundation will be folded into Earth Alliance. The Alliance will bring together the best minds on conservation, science and philanthropy to respond to the climate crisis. The Alliance will focus on protecting wildlife and ecosystems, climate justice and offer support for renewable forms of energy.
About DiCaprio, Sheth and Powell Jobs
DiCaprio, known for his acting skills, is passionate about saving the planet and heads the Leonardo DiCaprio Foundation (LDF). The Foundation has supported 200 projects with $100 million in grants.
Brian Sheth is the board chair of Global Wildlife Conservation and the Sheth Sangreal Foundation to support environmental educational projects. The Sheth Sangreal Foundation will take on the administrative and operational costs of Earth Alliance.
Powell Jobs is the founder of the Emerson Collective and former wife of Apple's Steve Jobs. The Collective utilizes an array of tools and strategies to provide the greatest benefit to the largest number of people. The Collective aims to create new possibilities in communities for individuals and families.
Contact Info
Website: https://ealliance.org
Leonardo DiCaprio: LDF@sunshinesachs.com
Mitchell Schwenz / Brooke Blumberg: LDF@sunshinesachs.com
Marcy Stech: marcy@emersoncollective.com
Lindsay Renick Mayer: lrenickmayer@globalwildlife.org
Robin Moore: rdmoore@globalwildlife.org
Contact Info:
Name: ealliance.org
Email: Send Email
Organization: ealliance.org
Website: http://ealliance.org
Source URL: https://marketersmedia.com/leonardo-dicaprio-laurene-powell-jobs-and-brian-sheth-form-earth-alliance/88896861
Source: MarketersMedia
Release ID: 88896861