Per Diem Services is celebrating its 20 year anniversary and reveals some of its big wins and challenges it faced getting this far. More information can be found at http://www.perdiemservices.com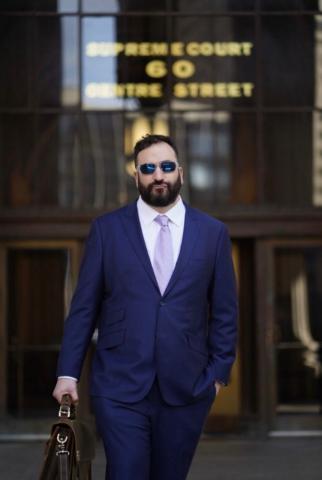 Woodmere, United States - March 16, 2020 /PressCable/ —
Per Diem Services, Inc. is celebrating their 20th Anniversary, which commemorates 20 exciting years of building relationships, creating new friendships, and embarking into the UNKNOWN! This is a huge milestone for the New York-based Legal Staffing business, which has provided Legal Staffing to Attorneys and Paralegals since 1999.
Per Diem Services, Inc. started in 1999 when founder Samson Freundlich, Esq., was influenced by Anthony Robins to create a bigger vision and enterprise for the legal industry. Having assisted a few firms with miscellaneous court appearances, Samson realized there was a great need for attorney coverage services, Samson went all in with this venture and commenced pursuit of this new operation fueled by a greater desire to serve fellow attorneys.
One of the earliest challenges Per Diem Services, Inc. faced was its humble beginnings in a 10×10 bedroom with just a cellphone, a fax machine and no working capital.
While every business of course faces challenges, some like Per Diem Services, Inc. are fortunate enough to enjoy real successes, wins and victories too. One of its early victories came when Samson was called upon to argue a case at the Appellate Division, and won! This victory unleashed greater confidence to take on many more complex matters and also hire additional attorneys to assist in the growing demand of the daily court calendar.
Samson Freundlich, Esq., owner at Per Diem Services, Inc. was also quoted when discussing another big win. "One of the early high points of Per Diem Services, Inc.'s history was creating a more advanced and streamlined system via a website so that firms could order services online. At the time, this idea had never been done before in this new industry of temp services and drew in hundreds of new law firms who could now order services from the convenience of their computers."
Per Diem Services, Inc.'s founder, Samson Freundlich, Esq., says, "We're so excited to be celebrating our 20 Year Anniversary. This has been an incredible journey and I believe the secret to getting this far in business was hiring the right people who were experienced and helped create ripples of success in the legal industry. Since that time, others have attempted to copy my model rather unsuccessfully."
Per Diem Services, Inc. currently consists of 6 in-house employees and has bigger plans for the upcoming year. Some of those plans include expansion of the company to serve even more locations, collaboration with more legal services companies, sponsoring other legal services companies and various bar associations, hiring more staff and serving more firms by providing new technology and services that will streamline our systems even more in our fast-paced and evolving legal world.
Per Diem Services, Inc. would like to thank friends, family, and their raving fan clients for their well-wishes on this happy occasion. We're excited for the next 20 years together of giving and serving the legal community!
More information on the business can be found at http://www.perdiemservices.com
Contact Info:
Name: Samson Freundlich, Esq.
Email: Send Email
Organization: Per Diem Services, Inc.
Address: 4 Brower Ave, Woodmere, New York 11598, United States
Phone: +1-516-295-2237
Website: http://www.perdiemservices.com
Source: PressCable
Release ID: 88949707