EMERGENCY USA's flagship road flare safety kit is now helping users deal with all types of roadside emergencies. The kit comprises three road flares, a car safety hammer, safety gloves, and a pamphlet for emergency preparedness.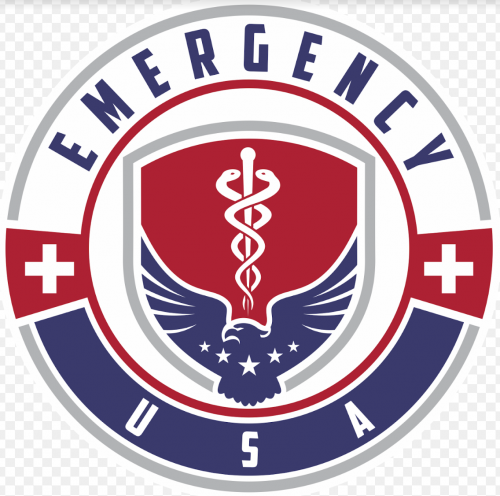 Dallas, TX, USA - November 5, 2019 —
EMERGENCY USA reports that its recently launched LED road flare kit has made a steady start on Amazon. According to the company, its useful road safety kit keeps users safe while facing different types of roadside emergencies caused by a sudden breakdown, flat tire, or inclement weather conditions. The product can be used for traveling safely in cars, trucks, bicycles, as well as boats, says the brand.
"There is an optional hook to the back of the flare which can be used to hang the flare from crash barriers or other surfaces. There are eight different amber light settings and a white flashlight setting. This is useful if you need to check your car at night or change a tire. The car safety hammer and seat belt cutter are heavy-duty and durable. Our emergency preparedness pamphlet contains everything you need to stay prepared," said a spokesperson from EMERGENCY USA.
Emergency responders use highway flares for a variety of reasons. These flares can be used to improve visibility at an accident scene and help reduce the speed of oncoming traffic. Highway flares are also used to warn oncoming traffic about obstacles in the road, guide additional emergency vehicles, and even road closures.
The company informs that its road flare emergency kit from comprises three road flares, a car safety hammer, safety gloves and comprehensive pamphlet for emergency preparedness. The flares come pre-installed with AA batteries and can be used immediately. With a powerful magnetic back, they adhere promptly to the exterior of a vehicle with no negative impact on the vehicle or its paint. The LED lights used in these flares can reach up to one mile, the brand says.
Each flare contains 15 bright LEDs (12 amber and 3 white). The nine different light settings of the flares include Rotate, Quick Flash, Single Blink, Alternating Blinks, Morse Code, Solid on high, Solid on low, Sidelight, and Flashlight, the brand relates. This useful road safety accessory is now available on Amazon for $25.50.
Those interested in learning more about EMERGENCY USA's LED road flare kit should visit the company's Amazon storefront.
###
About Us: Emergency USA is a small family owned business. We work professionally and passionately to create top quality products for all emergency situations since 2013. "We make it better" is not just a statement or a motto - it's our way of life, and our way of doing business. We seek to provide easy and functional solutions for every emergency situation an individual or a family may encounter. Be ready, be prepared and don't risk it.
Contact Info:
Name: Gilad Warter
Email: Send Email
Organization: WNG Brands
Address: 11615 Forest Central Drive, Dallas, TX, 75243, USA
Phone: 4692491171
Release ID: 88932692