New article has been posted on the California Injury Lawyers Website informing residents of Good Facts to Know. Discover who's responsible for medical treatment expenses after a car accident in California. Learn all of the options.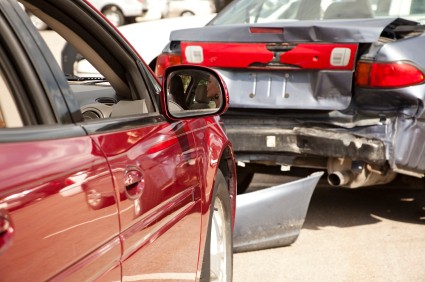 Los Angeles County California, United States - November 9, 2015 /MarketersMedia/ — While an injury settlement is great, who's going to pay those medical bills in the meantime due to motor vehicle accidents? The answer is that it depends on the state and type of insurance that is involved. California is tort state and not a no-fault state. Drivers found at fault in a car accident use their own insurance to pay for medical bill and property damage of the other driver. Drivers in the state are required to carry insurance in order to provide coverage to others who are not at fault in the accident. The state is one of many that uses the Financial Responsibility Law. Read more on the new article on Calinjurylawyer.com - How To Pay For Medical Attention After A Car Accident -
http://www.calinjurylawyer.com/pay-medical-attention-car-accident/
Minimum liability limits are $15,000 for bodily injury to one person and $30,000 for bodily injury to more than one person. However, motor accident lawyers recommend purchasing more insurance that the state required minimum amount. The minimum amount may not cover all of the medical expenses if one is found to be at fault for the collision. Having higher coverage gives the needed protection.
Drivers in California are not required to maintain coverage for themselves. However, drivers can still take out no fault insurance coverage for medical expenses and hospital expenses following an auto accident, no matter who is at fault. Many California car accident lawyers recommend taking out this type of car insurance. No fault insurance covers 80 percent of all reasonable medical expenses, including surgical and X-rays. Lost wages for a limited time and replacement services, such as child care, are also covered.
Another option for paying for ongoing medical expenses is personal health insurance. Health insurance coverage through an employer or individually will typically cover any medical treatment. At the same time, there is a contractual duty to pay them back once the case settles. But, at least car accident victims don't have to pay for their medical costs upfront. Medicare may also be available when waiting for car accident lawsuits to be settled. Many medical facilities and doctors will also provide treatment with the signing of a lien. They will not request payment until the case is over. If there's no other way to pay for medical bills due to a car accident, injured parties may have to pay for the bills out of pocket. In this situation, it may be wise to take a quick settlement.
Paying for medical expenses as the result of a car accident is complicated. An experienced California car accident attorney will let clients know all of their options. Start with attorneys with free consultation and get the answers. A free injury lawyer consultation is worth its weight in gold. California car accident lawyers know the state's car accident law and provide good advice to those injured in car accident, whether or not at fault for the accident.
California is a pure comparative negligence state. Some accident victims can recover some compensation for their injuries even when they were negligent in their driving or their degree of fault is higher than the defendant's degree of fault. To answer more questions about paying medical bills, contact a car accident law firm in California.
Contact Info:
Name: Alexander D. Napolin Esq.
Email: Send Email
Organization: California Injury Lawyer
Address: 269 West Bonita Avenue Claremont, CA 91711
Phone: 1-909-325-6032
Source URL: https://marketersmedia.com/learn-who-pays-for-medical-treatment-after-a-car-accident-in-california-new-article-by-calinjurylawyer-com/96217
For more information, please visit http://www.calinjurylawyer.com
Source: MarketersMedia
Release ID: 96217