The fashion retail is one of the hardest-hit industries by the COVID-19 outbreak. Omnilytics launches a report that aims to help fashion brands navigate the COVID-19 crisis, which outlines strategies and actions to help safeguard retail businesses, staff and customers.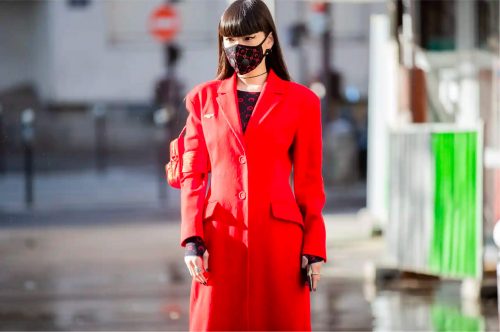 Kuala Lumpur, Malaysia - March 26, 2020 /MarketersMedia/ — Leading retail data platform company Omnilytics published an in-depth tactical response report, outlining the strategies to safeguard retailers' businesses, staff and customers through the coronavirus pandemic.
The report breaks down the magnitude of impact of COVID-19 throughout the industry and its severe implications for the market. To manage those issues, Omnilytics's team of industry professionals and analytics experts curated actionable tactical responses specifically for fashion retail businesses.
Covid-19's Impact to the Retail Business, Globally
The outbreak has not only halted any sense of normality, but it has also delivered an economic blow that is creating a rippling effect on retail businesses. From luxury to fast fashion, fashion retailers across all segments are bracing for impact. The 6 common issues faced by the fashion retail industry due to the COVID-19 crisis, further detailed in the report, are:
Social distancing in the workforce
Supply chain bottleneck
Low sales and inventory issues
Operational setbacks
Consumer demand shifts
Marketing/PR and communication gear shifts
Crisis Response & Management
For retail survival during this time of crisis, it is crucial to develop a contingency plan that takes full account of the current market condition and end-to-end supply chain process. Based on the six common problems faced by retailers, the solutions offered in the report will cover step-by-step tactics to:
Manage the workforce
Mitigate supply shocks
Strengthen sales & control inventory levels
Reinforce operations
Navigate consumer shifts
Re-strategise Marketing/PR and Communications
Undoubtedly, the impact of the Covid-19 epidemic on the fashion retail industry is detrimental. From impacted sales to supply shortages, the epidemic will not only disrupt businesses in the short-term but also impact long-term growth throughout the industry.
"In these trying times, the resourcefulness of communities and the adaptability of businesses have taken centre stage. It is essential that we support each other through this crisis, develop clear strategic thinking, and build a future adaptable for change." says Kendrick Wong, CEO of Omnilytics. "We will need to be ready for a shift in our fundamentals, from the acceleration of digitalization to the reformation of work processes in global industries."
During this tumultuous time, Omnilytics is supporting retailers' business continuity plans in the short term, and driving structural enhancement in the long term. With data-driven solutions, retailers are strengthening and protecting sales, managing inventory effectively and developing dynamic merchandising plans.
Download the free report here: FASHION RETAIL & COVID-19 CRISIS
About Omnilytics
Omnilytics is a fashion analytics company that empowers brands and retailers - born to make data accessible and insights actionable so that businesses can make decisions with confidence and speed. With data from over 85,000 brands across multiple regions, we are transforming the fashion industry with the power of data-driven insights.
At the core of what Omnilytics does is the belief that information is power; pairing deep industry expertise and ground-breaking technical innovation to bolster businesses agility with data-driven insights.
Contact Info:
Name: Carmen Cheong
Email: Send Email
Organization: Omnilytics
Phone: +60123157531
Website: https://omnilytics.co/
Source URL: https://marketersmedia.com/leading-retail-data-platform-launches-crisis-response-strategy-to-help-fashion-brands-survive-covid-19/88951204
Source: MarketersMedia
Release ID: 88951204