Top elder law attorney Kelly M. Shovelin, founding attorney at Four Pillars Law Firm, PLLC, points to the thought of death as the main reason for not planning ahead. For more information please visit www.fourpillarslawfirm.com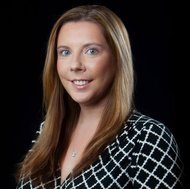 Wilmington, NC, United States - March 26, 2020 /MM-REB/ — In a recent interview, top elder law attorney Kelly M. Shovelin, founding attorney at Four Pillars Law Firm, PLLC, pointed to the idea of death as the main reason for not planning ahead.
For more information please visit https://www.fourpillarslawfirm.com/
When asked for a comment, she said, "It's not surprising that many people avoid estate planning and being financially prepared after their spouse or other loved one passes away, simply because they don't want to imagine a life without that person."
A 2018 study conducted by Merrill Lynch revealed that more than half of Americans over the age of 55 do not have a Last Will & Testament.
According to Attorney Shovelin, being unprepared about what to do with a loved one's assets once they pass away could lead to financial turmoil, something which could have easily been prevented through proper financial and estate planning.
When asked to elaborate, she said, "If you haven't done the proper planning and decided what to do with your own or your loved one's assets, either during lifetime or upon passing, then certain problems inevitably arise post mortem, including not knowing which assets exist and where to find them, how to split those assets, or how to gain access to those assets and other important documents."
The best way to go about making a financial or estate plan is through contacting an experienced estate planning and elder law attorney, who can break down all available options to draft a tailored plan for a particular family and financial situation, goals and concerns.
"Creating custom estate and financial plans is not always straightforward. So when I first meet a new client, I want to ensure that they completely grasp their family and financial situation. Topics that we typically cover include family relations, individually held assets, jointly held assets, retirement plans, real estate, life insurance policies, pensions, and retirement plans. My aim is to provide a wholistic planning approach for all my clients." Attorney Shovelin said.
She was quick to add that it's also crucial to begin the financial and estate planning process in good mental and physical health, if possible. According to a recent New York times article, "cognitive decline can take its toll on couples' ability to manage and execute an estate plan."
After gaining a wholistic understanding of a new client's estate and financial situation, as well as their goals and concerns, Shovelin made the point it is important to decide how assets should be divvied up upon passing, but equally important to who should be appointed to manage someone's affairs during their lifetime should they be unable to do so.
When asked to explain further, she said, "A power of attorney is an essential part in executing any financial or estate plan; it allows you to appoint an agent of your choice to make financial and healthcare decisions, including crucial end-of-life decisions, especially as decision-making abilities are negatively impacted by old age."
Attorney Shovelin also pointed out that throughout the financial and estate planning process, it's a good idea for couples to go to all financial meetings together.
"This is to make sure that both parties understand and are in agreement regarding what will happen, should they become incapacitated, or, most certainly, upon their passing away. What a large portion of the American public doesn't realize is that being prepared with a robust financial and estate plan will eliminate difficulties in the long run," she said.
Source: http://RecommendedExperts.biz
Contact Info:
Name: Kelly Shovelin
Email: Send Email
Organization: Four Pillars Law Firm
Address: 2202 Wrightsville Avenue, Suite 213 Wilmington, NC 28403
Phone: (910) 762-1577
Website: https://www.fourpillarslawfirm.com
Source: MM-REB
Release ID: 88950732