Robert Maniscalco gets under the skin of his art and urges budding artists to move from couch to canvas in The Power of Positive Painting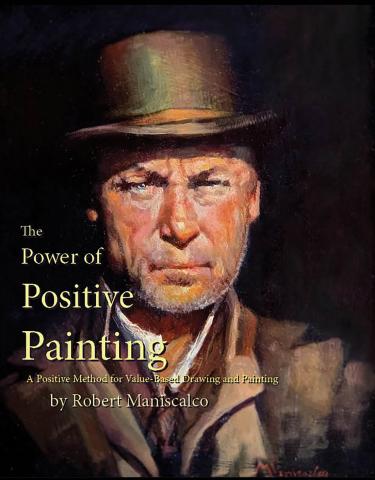 North Charleston, United States - April 8, 2021 /PressCable/ —
Thursday, April 8, 2021 – Author, artist, and gallery owner Robert Maniscalco delivers a masterpiece of easy-to-follow instructions for want-to-be artists in The Power of Positive Painting.
Across 157-pages, The Power of Positive Painting unlocks the dazzling world of color and light as Maniscalco shares the carefully guarded secrets to making a painting look 3-D.
The book – available on Amazon here – is an excellent guide to energizing budding artists or curious first-timers that want to engage in the art but either don't have the confidence or the know-how.
The beautiful, full color how-to-draw-and-paint book captures the visual realm by distilling the essence of character and shows the reader how to create art that seems to be living and breathing with light and life.
Maniscalco's book, his fourth to date, is filled with powerful illustrations explaining the secret methods and systems of the Frank Reilly system used by the world's top realists.
"My point in writing The Power of Positive Painting is to break us out of being stuck, waiting and wondering what to do next," commented Maniscalco. "Sure, the book delves into the experimental, responsive nature of painting, but mostly it is about getting us into action and keeping us there."
He added: "The Power of Positive Painting inspires us to be a positive force for change, starting with our art. It is willful; it provokes, instigates, maybe even angers us. It also asks us to be bold, to be our best, to be decisive, in a world where "anything goes" and "waiting for inspiration" is the infuriating norm. Instead, let's get into action, right now."
Maniscalco is a highly sought-after commission portrait artist. His exquisite oil-on-canvas portraits and fine art can be found in over 850 prominent, private, and public collections throughout North America.
He is a former host of Artbeat on PBS and founder of the Maniscalco Gallery in Detroit.
He was a courtroom sketch artist for the Dylann Roof and Slager trials and has also created numerous videos, blogs and led hundreds of workshops and classes on the subject of the portrait and representational painting over his forty years as a top professional.
He is also a playwright. His latest, Vincent John Doe, asks the question, what would happen to Van Gogh if he suddenly materialized in present-day New York City.
Contact Info:
Name: Robert Maniscalco
Email: Send Email
Organization: Maniscalco Gallery
Address: 5440 Ansley Trail, North Charleston, SC 29418, United States
Website: https://maniscalcogallery.com
Source: PressCable
Release ID: 89004028