Raipher D. Pellegrino, founder of Raipher, P.C., believes the Fresh Paint Springfield initiative can be expanded to support the youth in the community. The initiative to include the youth would give them an alternative to deviant or criminal behavior while inspiring and encouraging their spirit.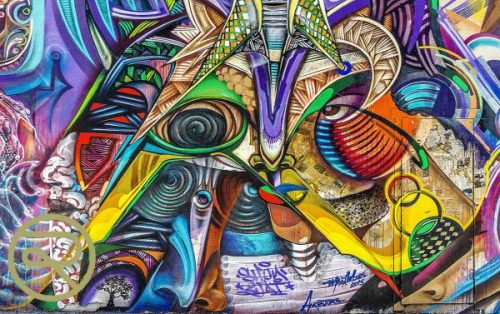 Springfield, United States - May 22, 2019 /PressCable/ —
Attorneys at local Springfield, MA law firm, Raipher, P.C., are offering suggestions to help Springfield Cultural Partnership's Executive Director Karen Finn further define how the upcoming Fresh Paint Springfield initiative could be tied to supporting the youth in the community.
Fresh Paint Springfield is an initiative to transform downtown Springfield buildings into permanent works of art. From June 2nd to the 8th, nationally recognized artists will be painting 10 large murals, 10 small murals, and 8 painted pianos to be placed in various buildings and parks in Springfield.
While the Fresh Paint Springfield program is mainly a cultural initiative involving established artists, funding street art and promoting it among younger generations can help get them "off the streets" and into positive activities that will further tie them into the local community.
Taggers and young street artists could put their talent and energy behind something positive. Creating pride and responsibility in the youth.
Raipher, P.C. founder, Raipher Pellegrino, strongly believes in promoting inclusivity in our community. He states that Fresh Paint Springfield could, "be a springboard to launch a second initiative, centered around local youth and street art, to give them some spotlight and recognition. Giving attention and recognition reinforces self-esteem which leads to more positive behavior."
Reasons given by Raipher, P.C. to expand the Fresh Paint Springfield initiative:
• Can give youth in the community an alternative to deviant or criminal behavior
• Can give them a sense of identity within their community
• Can showcase their vibrant spirits that are often overlooked or dismissed
• Their views and concerns can be expressed in a creative and positive way
The firm's suggestions on how to expand the Fresh Paint Springfield initiative:
• Include local schools, youth clubs, and community centers in the project by giving them a wall to display their school or organization's pride, what they stand for, or their vision for the future
• Hold a contest for local youth to be selected to paint murals
• Encourage local companies and businesses to sponsor youth mural production thus continuing to build relationships throughout the community
"Bridging the gap between different segments of our community and starting positive dialogues can ultimately help to reduce petty crime rates among our younger population," explained a Pellegrino.
For further comments or information from Raipher, P.C. one can call (413) 746-4400 or email mes@raipher.com.
Contact Info:
Name: Molly Shea
Email: Send Email
Organization: Raipher, P.C.
Address: 265 State Street, Springfield, Massachusetts 01103, United States
Phone: +1-413-746-4400
Website: https://raipher.com
Source: PressCable
Release ID: 515512