Tattoo Removal Before And After treatment protocol when it comes to sun exposure is officially cleared up by top laser tattoo removal clinic in Austin, Texas, Fresh Start.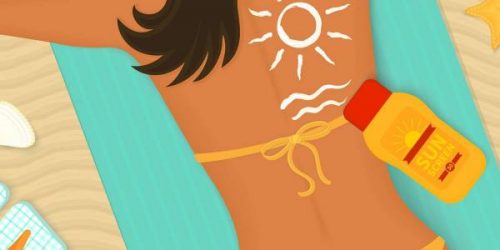 Austin, United States - August 2, 2019 /PressCable/ —
Austin, Texas- Top laser tattoo removal clinic located in the Austin, Texas area (who also have an additional location in San Antonio, Texas) have announced tips on protecting the skin following a laser tattoo removal treatment during the summer.
As Texas natives, the folks over at Fresh Start Laser tattoo removal are no strangers to sunny days and as the region is coming up on one of the hottest months of the season, they say it's time for folks to start thinking about sunscreen, hats, and protective clothing.
No matter what climate folks are habitating, protecting your skin their skin from UVA and UVB rays should be an important part of their daily routine. However this is ESPECIALLY important when it comes to protecting the skin after laser tattoo removal treatments.
Fresh Start wants folks to know not all sun rays are created equal, and they are here to clear up the ins and outs of UVA, UVB, and SPF. It is apparent most consumers know the basics of sun protection, i.e. apply 20 minutes before going out in the sun, reapply after getting out of the pool, don't get it in your eyes, don't drink it etc.
UVA stands for Ultraviolet A radiation. UVA rays account for up to 95 percent of the UV radiation reaching the Earth's surface. UVA rays are sneaky because they are less intense than UVB rays but are more prevalent even during cloudy weather. UVA rays can also penetrate glass, meaning you can still succumb to their evil exposure sitting next to a window or driving in your car. These rays are responsible for photodamaged skin, i.e. wrinkles/sunspots and are less likely to cause major damage like melanoma. UVB stand for, Ultraviolet B radiation, these rays, although shorter are more powerful than UVB and are responsible for sunburns and skin cancer. UVB rays are said to be strongest between 10AM and 4PM, from April to October.
The key to proper protection comes down to choosing compliant sunscreens and following proper application guidelines. Personally I recommend broad spectrum UVA and UVB sunscreen with an SPF no lower than 30 and no higher than 50. The SPF number refers to the amount of protection against harmful rays (ex. SPF 30 blocks about 97% of sun radiation), and the time in which the skin is protected in between applications. The Sun Protection Factor measures (approximately) how long the skin can be exposed to the sun before it starts to burn. On average it may take roughly 10-20 minutes for a person's skin to start burning without sunscreen. An SPF 30 would prevent the skin from burning 30 times longer than without sunscreen, so about 300-600 minutes or 5-10 hours. But this isn't an exact science, as so many factors affect how long the sunscreen actually stays on the skin. Dermatologists still recommend reapplying SPF every 2 hours despite the SPF rating.
There are 2 main types of sunscreen available in the united states; physical (made from minerals, which deflect harmful rays) and chemical (made from chemical ingredients which absorb sun's rays). Fresh Start Laser Tattoo Removal in Austin, Texas recommend using physical sunscreens with active ingredients Zinc Oxide and Titanium Dioxide. It has also been suggested that the chemicals used in other sunscreens can cause oxidative stress and free radical damage which can lead to premature aging (something folks are trying to avoid in the first place!). Zinc has also been said to promote healing of damaged skin cells from the inside out, and although laser tattoo removal doesn't always cause damage to surrounding tissue, the treated area can tend to be pink and sensitive for a few days, the active ingredient in mineral sunscreen may actually aide in healing the affected area as well.
It is important for anyone who has recently received a laser tattoo removal treatment to protect the area from the sun at all costs. Even indirect sunlight (such as sitting in the shade) should be avoided without mineral sunscreen and/or protective clothing or bandages. What many folks may not know is that you also have to avoid sun exposure BEFORE treatments as well. This is because it can be potentially dangerous to treat skin which is already warm or hot from sun exposure, as well as skin which may be tanned. Since the laser is looking for color this could also include tanned skin.
For more information on tattoo removal before and after care folks are encouraged to visit the company's website at https://www.freshstartlaserclinic.com/tattoo-removal-austin-tx/
The clinic can be reached at (512) 249-0000
The location of the Austin Tattoo Removal Clinic is 12505 Hymeadow Dr #2B
Austin, TX 78750
Contact Info:
Name: Fresh Start Laser Clinic Representative
Email: Send Email
Organization: Fresh Start Laser Tattoo Removal Clinic
Address: 12505 Hymeadow Dr #2B, Austin, TX 78750, United States
Phone: +1-512-249-0000
Website: https://www.freshstartlaserclinic.com/tattoo-removal-austin-tx/
Source: PressCable
Release ID: 88903598