UnderBuilt is a company that provides residential property reports that show its maximum potential. Their mission is to provide accurate and immediate property potential data to professionals, real estate industries, design and construction companies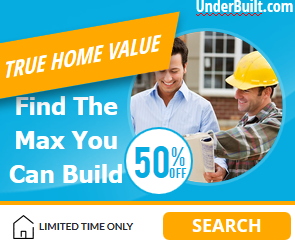 Los Angeles, United States - September 1, 2016 /PressCable/ —
Announcing fast and easy Los Angeles residential property reports through http://underbuilt.com. Residential property reports from UnderBuilt are used for finding the best value for a property should a homeowner wants to sell his home. Included in reports are important information such as the structures built over the parcel of land as well as what can be built on the property today according to actual standards and codes.
These pieces of information are needed by homeowners, realtors, developers and home buyers. Users simply search for their property online, confirm it on the UnderBuilt system and then download the map and information that they need. Homeowners will be able to sell their property with full confidence knowing that they have all the information they need to back up their selling price.
Selling a home or a residential property should be an easy task to do but usually, homeowners are overwhelmed with a lot of things especially if they need to update their property information to get a good price in the market for their sale. At present the most common way to find property information such as house size, property value and community information is to rummage through PDF files in county or city websites. Old properties could even be harder to find since these may not be even listed. This makes it close to impossible for homeowners of these properties to get the best value for their property.
This is also a predicament for realtors and property developers who are mostly tasked to value properties so that these could be sold at the best price. Properties tend to get sold on a later date while some may be unable to attract buyers in the market because of being poorly valued or overvalued.
Using the UnderBuilt system can help improve the sale of any property in the Los Angeles area. It also saves users time, effort and money in actively searching for information online or offline. Reports are delivered on time to users with all the complete information that they need. Users can immediately use this information and find the best value/price for their property and start selling in the real estate market.
UnderBuilt is a company that provides residential property reports that show its maximum potential. Their mission is to provide accurate and immediate property potential data to professionals, real estate industries, design and construction companies. UnderBuilt caters to individual customers, licenses to affiliated businesses and membership options to company or members industry.
Contact Info:
Name: Sean Peterson
Email: Send Email
Organization: Underbuilt
Address: 137 North Larchmont Blvd # 452, Los Angeles, California 90004
Phone: (213) 394-0781
Website: http://underbuilt.com
Source: PressCable
Release ID: 130835