KnockYourVibe has recently published their best buys for vibration machines in 2015.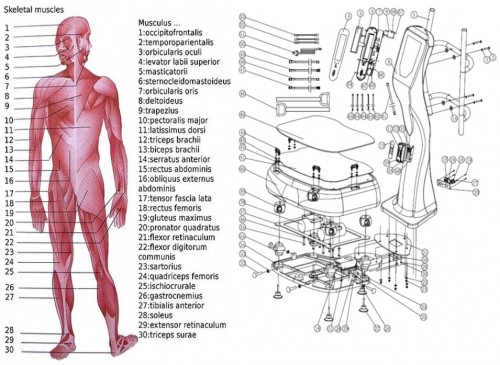 New York City, NY, United States of America - February 6, 2015 /MarketersMedia/ — Vibration machines are devices that aim to use small movements to 'keep the body guessing' and require the micro-muscles, ligaments and tendons to all engage spontaneously and simultaneously to keep the body upright and balanced, creating a rapid tense-and-relax cycle that helps tone and develop all areas of the body. KnockYourVibe is a website dedicated to unboxing, trying out and reviewing these products to provide independent consumer advice. They have just published a new page announcing their top four vibration machine models for 2015.
The new best buy table includes four of the best rated vibration machine model reviews published by KnockYourVibe, including the VT-500, Hyper Vibe Performance, Sonic Pulsation, and V Max Pulser. Of these devices the VT 500 and Sonic Pulsation are brand new, and have come straight in at the top thanks to their innovative application of vibration through the whole body.
Of the top four, the Sonic Pulsation comes out on top of the rankings, and a direct link to the full review reveals that this is largely thanks to its 150 PHI sonic wave generator, and a significant price drop of almost four thousand dollars to make it the best value and the most complete vibration machine out there.
A spokesperson for KnockYourVibe explained, "We understand that many may see this as early days to be publishing a Best of 2015, but people must also understand that the top four is liquid, and can shift at any given moment with the release of a new and superior product offered at a competitive price. Sonic Pulsation seem to have responded to our comments on their outlandish prices by dropping them, and that puts them easily into the best position in the market thanks to the quality of their product. How long they'll keep that edge will be interesting to see."
About KnockYourVibe: KnockYourVibe is a dedicated wing of CWGLive.com that reviews whole body vibration machines. Team members have tested many machines across a number of brands and models, to form their opinion from real data such as the material, build quality, robustness and value-for-money. Ed Brown has been leading the review process for the vibration machines since 2010. The brand also commercially retails some of the brands and models that they deem to be of good quality.
Contact Info:
Name: Ed Brown
Organization: KnockYourVibe
Phone: 1-888-228-4387
Source URL: https://marketersmedia.com/knockyourvibe-publishes-its-top-four-full-body-vibration-machines-for-2015/74134
For more information, please visit http://www.vibrationmachine.reviews/
Source: MarketersMedia
Release ID: 74134