Thanksgiving is a Leading Day in Kitchen Fires and Injuries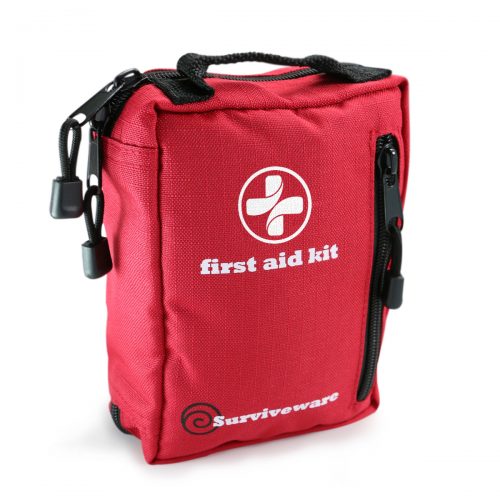 Woodbridge, United States - December 1, 2019 /MarketersMedia/ — One of the busiest days for fire departments across the United States is Thanksgiving. According to consolidated data from 2011 to 2013, an estimated 2,100 residential building fires were reported. These incidents caused $28 million in property loss, with ten deaths and 50 injuries.
Thanksgiving fires are usually caused by improper cooking practices such as overflowing pots, unattended deep fryers and ovens, and accidentally setting frying pans on fire. In addition to home fire incidents, cooking injuries are also common during the day.
Cuts and burns are quite common on Thanksgiving, with furiously fast cooking taking place, many chefs in the kitchen, and numerous dishes being cooked at once. Anxious chefs can get burns from accidentally touching hot pots, casserole dishes, baking trays, or pans. Kids roaming the kitchen in search of tasty morsels can slip, trip, burn, or cut themselves with knives and other pointed objects.
Most accidents don't result in trips to the emergency room. However, minor injuries, burns, lacerations, and abrasions do need to be treated. As such, it is essential to have a small first aid kit easily accessible in the home.
Surviveware, a leading adventure and preparedness company, offers a Small First Aid Kit that fits in small nooks and compartments such as kitchen drawers or pantry shelves. This life-saving pack features the functionality of a full-blown first aid kit in a neatly organized pouch.
The Surviveware Small First Aid Kit holds 100 first aid items while also providing space for customization. The supplies range from bandages, gauze pads, and steri-strips to cleansing and antiseptic wipes. These items can be used to patch up wounds and scrapes sustained from cutting oneself in the kitchen. It also works well for burns acquired from touching hot pots and frying pans. The kit also has handy emergency tools such as tweezers, nitrile gloves, a triangular bandage, splinter probes, hypoallergenic tape, and a first aid guide. The Small First Aid Kit, which is currently available on Amazon Prime, also has extra space for personalized items, such as prescription medications or an Epi-pen.
The contents of this pack are stored in a bag made from 600D polyester pouch. This material protects the items from moisture, which makes it perfect for a steamy or humid kitchen. An added layer of protection comes in the form of resealable laminate pouches in which each item is packed. Apart from adding a protective shield, the pouches also provide storage for small supplies and personal provisions such as prescriptions, safety pins, and creams. These protective features secure the items and enable users to retrieve the needed medical supplies quickly.
The laminated pouches are stored within organized and labeled compartments. These labeled compartments allow the user to identify the contents of the kit quickly, ensuring that bystanders and first responders can use it with ease.
Dean, a Surviveware Amazon customer, shared the story of when he realized how important it is to have a first aid kit in the kitchen.
"I had recently moved and realized after I had a near-miss with a kitchen knife that I didn't bring any first aid stuff with me at all. I immediately did some research, and the Surviveware products were consistently at the top of the reviews. After giving my kit in the mail, I can see why. The small kit has an extremely diverse set of materials that can provide an initial response to many common injuries around the house, on travel, or non-extreme outdoor activities. The booklet is an excellent bonus."
Keep your kitchen safe and secure throughout the holiday season by having a Surviveware Small First Aid Kit for your kitchen and outdoor use. Order your Surviveware Small First Aid Kit today by clicking here.
Contact Info:
Name: Amanda Condry
Email: Send Email
Organization: Surviveware
Phone: 703-910-5188
Website: https://surviveware.com
Video URL: https://youtu.be/1fqvO3fYc8A
Source URL: https://marketersmedia.com/kitchen-fire-safety-urged-by-officials-ahead-of-thanksgiving/88936668
Source: MarketersMedia
Release ID: 88936668