Graves recently won his 10th championship and received a prestigious Coach of the Year award.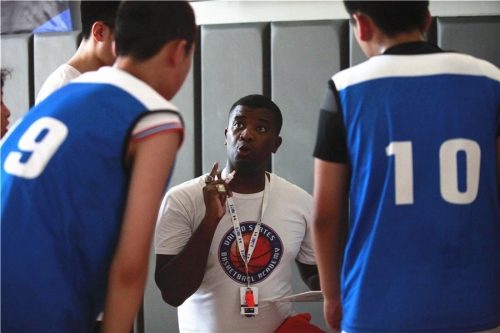 Albany, United States - March 29, 2020 — Albany, GA – Keith Graves basketball coach is rapidly making headlines around Asia as one of the sport's leaders in the 14- and 16-years age bracket.
Keith Graves is a professional basketball coach originally from Albany, Georgia. Currently, Graves is a trending basketball coach living in Hong Kong where he acts as Head Coach at Harrow International & Dream Sports Academy, leading aspiring and extremely talented youth to realize their true potential and pursue their dreams as professionals in the sport.
"I decided to make the journey to Asia a number of years ago to specifically coach youth," says Graves. "Asia is a great place to coach and I am so thrilled to be here coaching and leading seven teams to the final four in the Hong Kong Games. I have found that while kids in Asia are not necessarily stronger than kids in America, they are definitely very fast."
Recently, Graves made history in Hong Kong, winning his 10th championship and boasts and impressive 18-1 winning streak. Additionally, Graves also received the prestigious Coach of the Year award for ages 14u girls and boys, and 16u girls and boys. As a result of these accomplishments, Graves indicated he has been in contact with several schools and colleges to send student athletes who are ready.
Keith Graves basketball coach believes it is his social responsibility to do his part for society any way he can. For example, Graves has been hosting free basketball clinics, along with giving away free gear, equipment, and much more to children in Xi'an China and other parts of Asia.
"I think it's so important to give back to the community to show my respect to my students, and to the sport," states Graves. "I plan to be here for a very long time and look forward to the challenges and victories we will experience in the years to come."
To see Graves working in action, please visit his YouTube channel.
About Keith Graves
Graves is a 29-year-old basketball coach from Albany, Georgia. Graves holds 6 national FIBA championship titles – a record for a coach of his age, and has worked with professional basketball players (O'Darien Bassett and Donnell Harvey) to help refine his coaching techniques.
Contact Info:
Name: Keith Graves
Email: Send Email
Organization: Keith Graves Basketball
Phone: +86 582 8176
Website: https://www.youtube.com/channel/UCctT054ahCV4J9ovK09h5QQ/featured
Video URL: https://www.youtube.com/watch?v=EDrRpS1rVJU
Release ID: 88951543