Adventures In Kayaks published a new article on the most important items needed to start kayaking, offering practical product recommendations and shopping advice for beginners.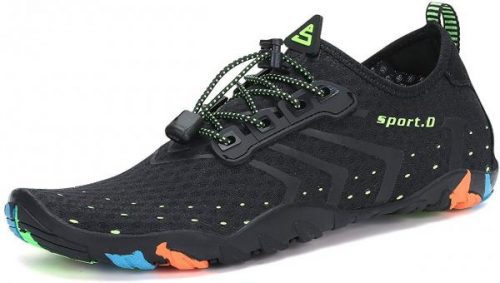 Ottawa, Canada - March 18, 2020 /NewsNetwork/ —
Adventures In Kayaks, a website specializing in high-quality kayaking information, released a full report on the essential kayaking items for beginners. Covering everything from the kayak to life jackets and water shoes, the report is designed as a comprehensive guide for anyone interested in taking up kayaking.
The full report can be found at https://adventuresinkayaks.com/kayaking-gear-checklist-for-beginners.
With the new report, Adventures In Kayaks aims to help beginners find the most important items they need to start kayaking successfully. Not having the right gear can not only make the sport less enjoyable, but it can also endanger the life of the kayaker.
According to the new report, choosing the right kayak is essential to make the most of one's first kayaking experience. While beginners may find that renting a kayak is a good idea to get accustomed to models of various types and sizes, the report includes shopping links to some kayaks that are designed specifically with new kayakers in mind.
Another essential item to consider is a suitable life jacket. For a comfortable range of movement and to ensure maximum safety, the report recommends a jacket designed specifically for paddling.
The report explains: "Finding something comfortable and that does not restrict your movement is key. There are life jackets that are designed specifically for paddlers. Their design takes the motion of paddling into consideration. Many have tapered shoulders that allow for a full range of motion when kayaking."
The new Adventures In Kayaks report also provides practical recommendations on finding a suitable marine safety kit, kayaking paddle, kayaking shoes and various other items. To make the product selection process easier, the report also includes links to suggested products in each category.
The newly released report is in line with the website's commitment to providing practical information on a wide range of kayaking topics.
Interested parties can find more information by visiting the above-mentioned website.
Contact Info:
Name: Leslie Foster
Email: Send Email
Organization: Adventures In Kayaks
Address: 3635 White Pine Court, Ottawa, ON K4B 1N4, Canada
Website: https://adventuresinkayaks.com
Source: NewsNetwork
Release ID: 88950118