Just Jeans sells top denim brands for women, both online and in stores throughout Australia and New Zealand. Brands at Just Jeans include Levi's, Riders By Lee, Calvin Klein, and More.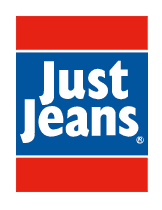 August 24, 2020 / / — Just Jeans offers a range of popular women's denim brands, with new jeans and other clothing added to their collections all the time. The website features top brands such as Levi's and Wrangler.
Just Jeans features denim brands including: Riders By Lee, Levi's, Lee, Calvin Klein, Abrand, Guess, Neuw, Mavi, and Wrangler. They also offer their own line of jeans for women. Their most recent products feature black denim jeans from some of these well-known brands.
The brand offers a range of prices, offering quality products with affordability for all. Their women's jeans are available in different cuts and styles, as well as a choice of colours and sizes. Popular denim brands such as Levi's give customers a choice of durable, comfortable jeans that can work in a variety of ways. In addition to the selection of jeans on offer, Just Jeans also sells other denim clothing, from jeans shorts to jackets, and more clothing from top denim brands, including T-shirts, dresses, knitwear, non-denim pants, and more.
The Just Jeans website helps customers to find their perfect fit. With options to filter products by brand, fit, size, rise, leg length, colour, and more, customers can easily discover the jeans and other clothing that match what they're looking for. Different styles offer everything from more formal jeans to casual options and distressed looks.
Some of the denim brands stocked by Just Jeans belong to the most recognisable brands in the world. Levi's is possibly the best-known denim brand, with the name often used as a synonym for jeans. Calvin Klein, Riders By Lee and Wrangler are also big names that many automatically associate with quality denim. With top brands on offer and online exclusives, every Just Jeans customer can get quality clothing for affordable prices.
Customers can discover Just Jeans online on their Australia or New Zealand websites, or visit one of their hundreds of stores found throughout both countries.
About Just Jeans
Just Jeans is an Australian brand, first founded in Melbourne in 1970. With over 400 stores around Australia and New Zealand, including the online store, the brand sells a huge range of clothing and accessories from denim brands. Focusing on authentic and timeless clothing, they aim to make sure all of their customers look and feel great in the things that they buy from Just Jeans. In addition to quality clothing from the Just Jeans brand, they also carry an extensive range of products from top denim brands, such as Levi's, Riders By Lee, and Wrangler.
Browse the Just Jeans online selection at https://www.justjeans.co.nz/shop/en/justjeansnz. For more information, please contact the Just Group - call (03) 9420 0200, email customerservice@justjeans.com.au or write to 457 St Kilda Rd, Melbourne VIC 3004 Australia.
Contact Info:
Name: Just Group
Email: Send Email
Organization: Just Jeans
Address: 457 St Kilda Rd, Melbourne VIC 3004 Australia
Phone: (03) 9420 0200
Website: https://www.justjeans.co.nz/shop/en/justjeansnz
Source:
Release ID: 88973990