Talented R&B act, John Jay, announces the release of another Soulful Music Album – "Emergency Exit"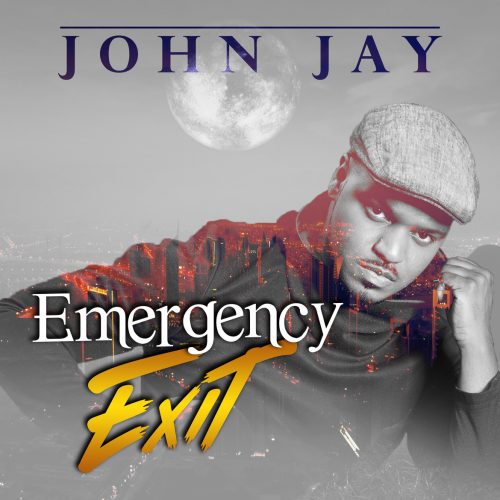 April 27, 2020 — John Jay broke into limelight in 2011 after the release of his debut album titled "The Secret To Life," a project that got him nominations from several awards, including three Rhythm of Gospel Awards and one Gospel Blue Mic Award. John Jay has grown over the years, gradually shifting to the clean R&B and pop sound and recently dropping "Emergency Exit," his latest body of work. Officially released on April 24, 2020, the new work contains 11 inspiring songs as the fast-rising talented act continues to show his creativity and ingenuity to the world.
The pop culture in the music industry has seemingly championed the revolution in the music industry and one act that has made his presence felt in the industry is John Jay. Thanks to his unique delivery, melodious tunes, and amazing wordplay, John Jay has stolen the hearts of lovers of good music in different parts of the world.
In correspondence with John, he shares his vision and mission behind the album, in his words, "The Album, Emergency Exit, is a collection of personal stories about my past relationships that I set to music. I know many people will relate to the drama, quirky tales, and catchy lyrics.'
Described as a blend of soul-refreshing music and clarity of purpose, the album is a collection of soul uplifting songs with a clear message; to be a source of light, a beacon on the mountain amid these trying times.
The virtuoso with numerous recordings across the board is known for his charismatic and lively performance on stage. His passion for the art, bridging the gap, and producing faith lifting sounds to the soul stand him out from other R&B artists in the industry.
John Jay is a veteran of the music industry, cultivating his talent while working as a singer and songwriter with some of the finest artists on the east coast. His background in gospel music accounts for his uplifting sound, while his voice is the product of a life spent absorbing the power of music.
In these difficult times, Richmond, VA's John Jay hopes his music can be a beacon in the darkness, bringing people together and inspiring them to live their best lives.
For more information about Emergency Exit, and other works from John Jay, please visit https://www.4johnjay.com/epk. John Jay also has a relatively strong presence on social media and can be found on Instagram, Facebook, and Twitter.
About John Jay
John Jay is an R&B singer with long years of experience in the music industry. He has spent over a decade singing, writing songs, and doing live performances for the Gospel music genre. He has spent a significant part of his life working with the finest artiste on the east coast, known for his unique music style - music for the soul and spirit.
Contact Info:
Name: JOHN FLOWERS
Email: Send Email
Organization: NSITE, LLC
Website: http://www.4johnjay.com/epk
Video URL: https://youtu.be/zeusV8pTqpA
Release ID: 88954962